18 Best Attractions in Cambodia
Natural, historical and religious, take at least 8 into your trip
Cambodia boasts for ancient history of the Angkor Kingdoms and Khmer Empires, which lures a huge flock of visitors to Siem Reap. More is to be seen and appreciated, though. We have 18 best attractions in different aspects and 8 of them should be in your trip planning.
Why You'll Love These 18 Attractions...
See the best within limited time -- these 18 attractions speak the most of the country.
Besides the common top picks such as four major sites inside Angkor Wat, we have something that is a bit off the most-trodden roads yet still impressive.
We have visited Camodia for many times and we know these attractions can be unchallengingly fit into any trip, even if you are traveling on your own.
Make your travel mean something not only to yourself, you can actually help the locals by visiting some of these attractions.
18 Top Attractions in Cambodia
Tucked in the lower land of Southeast Asia and been through wars that are still haunting the locals, Cambodia is now one of the world's best travel destinations. However, the magnificent Angkor Wat somehow eclipses the other part of the country and people leave the country just after a couple of days in Siem Reap. The short list we have here provides you more ideas if you don't want to miss out the real charm.
Phnom Penh: Royal Palace
A relatively new site that was built in 1866. Murals and carvings decipting Cambodia's past, precious presents from other countries, traditional royal construction style and an intimate pagoda Silver Pagoda, all make it a quick and enjoyable introduction to the country within 2 hours.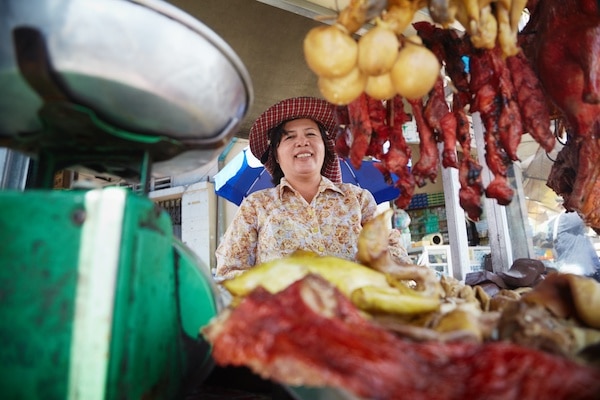 Phnom Penh: Streets & Markets
Russian Market, Night Market and Central Market are great places to check out the capital's bustling life and try some crazy-looking snacks. Walking on the streets, you will see colorful funky graffitis and street arts, which indicates the Cambodians are still optimistic after the dark past.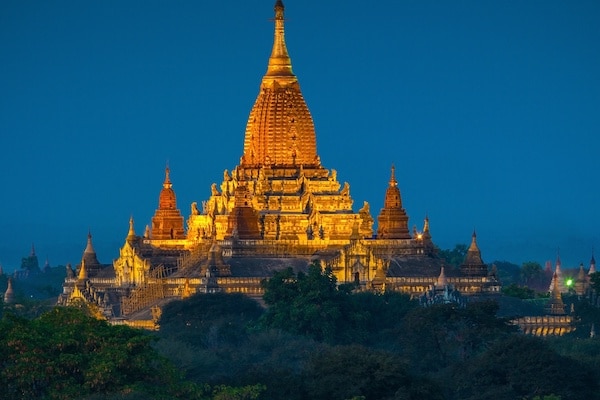 Phnom Penh: Mekong River
Phnom Penh is situated by the junction where the Mekong River meets the Tonle Sap. A sunset boat trip along the Mekong River brings you close to the riverside fishing villages while a nice cocktail and authentic Khmer delicacies. Cruise buffs might also consider a 3-day cruise from Ho Chi Minh City.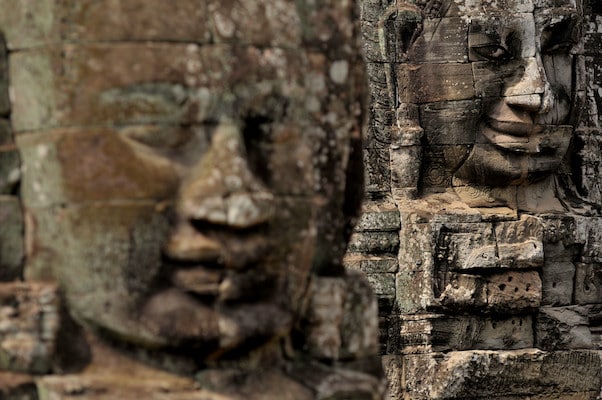 Siem Reap: Angkor Wat's 4 Big Temples
The massive site of Angkor Wat complex can be sectioned into 4 rings, the first, also the primary one of which consists of Angkor Wat, Ta Prohm, Bayon Temple and Angkor Thom. They are legitimate the MUST-SEEs and it can be done within 1 day, or better 1 day and another morning.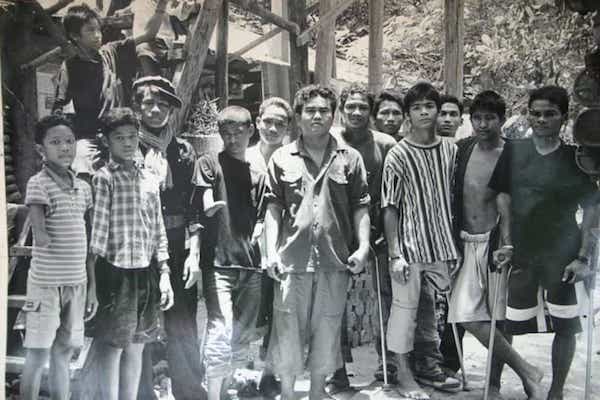 Siem Reap: Landmine Museum
A great part of Angkor Wat complex was heavily planted with landmines. The founder of this museum Aki Ra, an ex-child soldier returned to clean out the landmines that he planted during wartime. This museum aims to raising public awareness and help landmine-affected youth.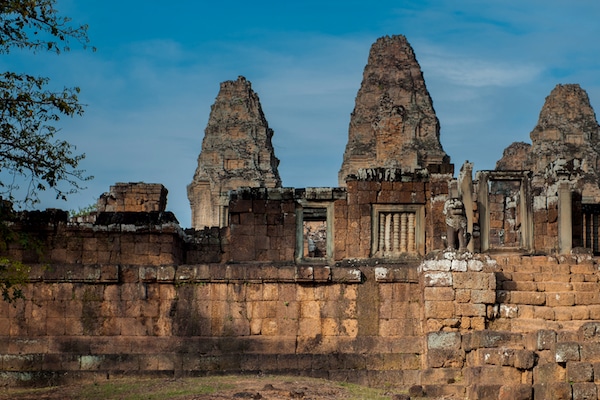 Siem Reap: Eastern Mebon
Following the same style as Pre Rup, which is just 500 meters away, this mountain-shaped temple is covered by big trees and set in the center of a dry-out artificial lake. Boat used to be the only access but today it's more fun to climb up and down the platforms and the five towers.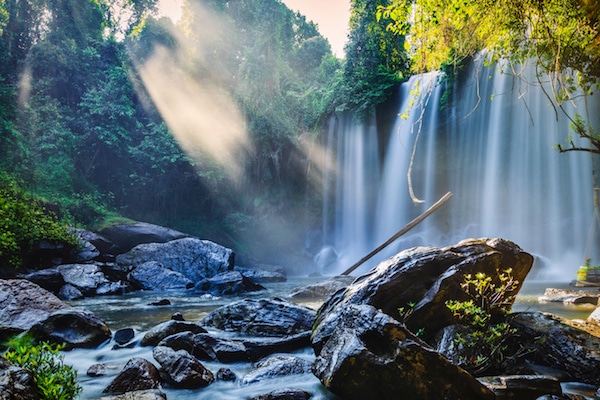 Siem Reap: Kulen Mountain
If you are in Siem Reap for more than 4 days and happen to be a hiking fan, you wouldn't want to miss a day trip hiking through jungles, rivers and waterfalls in Kulen Mountain. Hundres of stone lingas (shaped like man's genital) are carved on the riverbed, making the most surreal sight.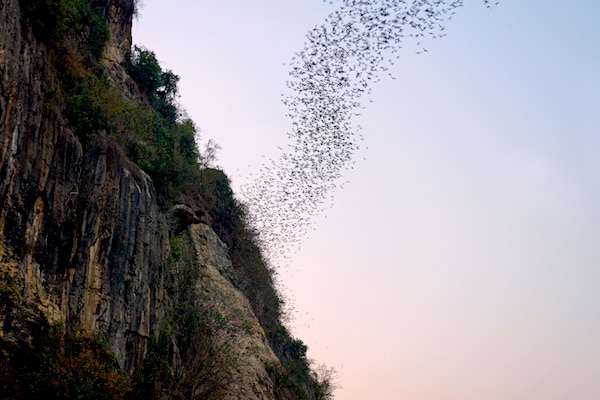 Battambang: Bat Cave & Killing Cave
The two caves are on one track up on Phnom Sampeou, about 30 minutes from Battambang by car. Thousands upon thousands of bats fly out of the cave, which will take about 40 minutes for all the bats to exit; the killing cave is a Khmer Rouge execution site; both quite shocking, we'd say.
Sihanoukville: Ream National Park
Make sure you spare at least one day for this wonderful national park. With a great combination of rivers, forests, mangroves, wetlands, estuaries, beaches, coral reefs, wildlife, and marine life, this national park welcomes families, nature lovers and any traveler in general.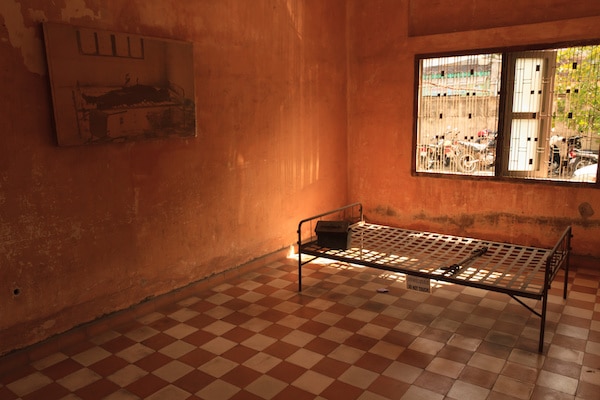 Phnom Penh: Killing Fields & S21
By torture, execution, over-working, starvation or sleep deprive, an estimated number of 2 to 3 million Cambodians were killed, which is still haunting the country and its people. History shouldn't be forgotten and these two sites, although harrowing enough, give you insight to Cambodia's past.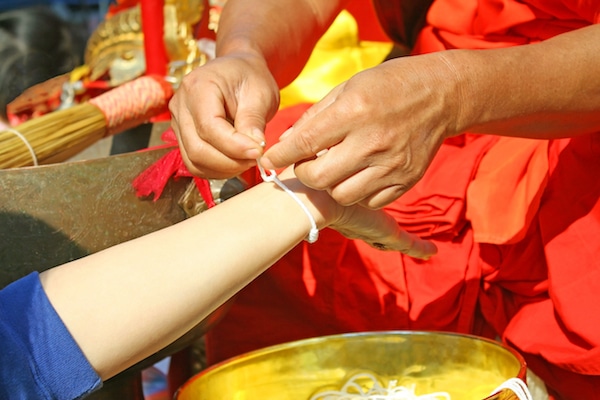 Phnom Penh: Wat Ounalom
A less-visited temple set in a quiet area by the riverbank, ideal for an evening walk while the sun sets down. Monks and novices here are super friendly, you will probably end up spending 2 hours chatting with one curious young monk. They are also happy to give you a personal blessing, too.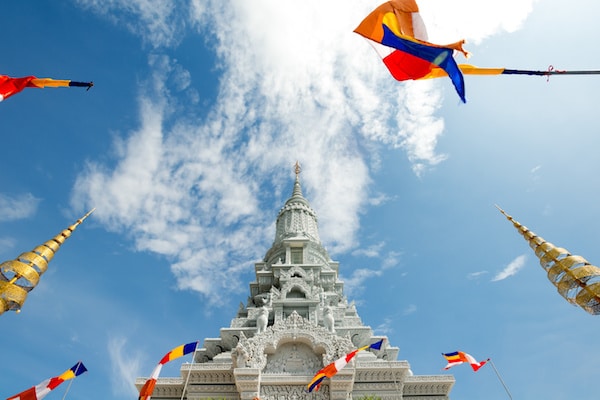 Phnom Penh: Uodong Mountain
2 hours away from Phnom Penh, Uodong used to be the Khmer royal seat before the French made Phnom Penh capital in 1434. A day trip to Uodong involves an easy climb up to the summit of Uodong Mountain, explore the royal burial site, visit the sublime pagoda and receive a monk's blessing.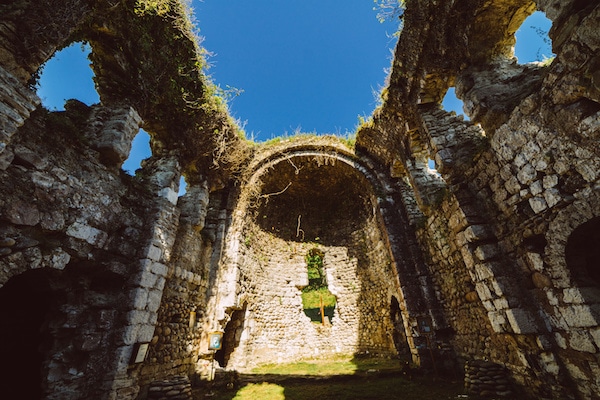 Siem Reap: Preah Khan Temple
Due to its remoteness, most people would skip this marvelous temple. Those who don't, luckily enough, are in for an adventure. Built as a monastery and teaching center, it housed up to 15,000 monks, teachers and students in its peak time. Take one afternoon to this maze (literally).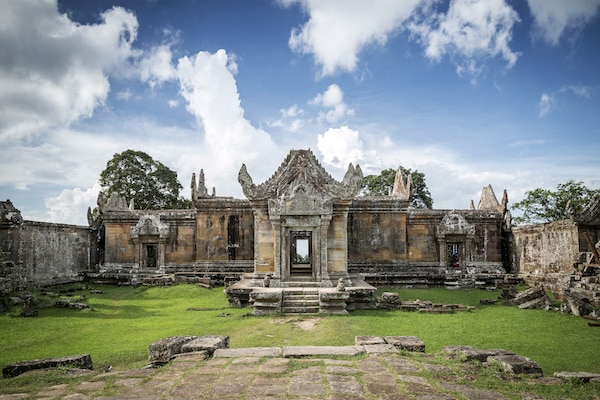 Siem Reap: Preah Vihear Temple
What makes the Thai and Khmer fought for ownership must be SOMETHING. That's Preah Vihear, a Hindu temple set at the high mountain overloking Thailand and Cambodia. Extensive in size, authentic in style, low in visitor volumn, rich in cultural significance, it's totally worthy the drive!
Siem Reap: Sunset at Pre Rup
While many people are flooding towards Bakheng Hill that is just 20 minutes outside Siem Reap town, you may want to make taut to Pre Rup. Literally meaning turning the body in a funeral progress, this small-scale temple ruin is set at the east and offers stunning sunset view.
Siem Reap: Tonle Sap Lake
Although we don't encourage any visits to the floating villages on the Tonle Sap Lake (which only causes more water pollution rather than helping out the locals), this vast, seasonally inundated freshwater lake offers interesting mangrove boat rides and birdwatching opportunities.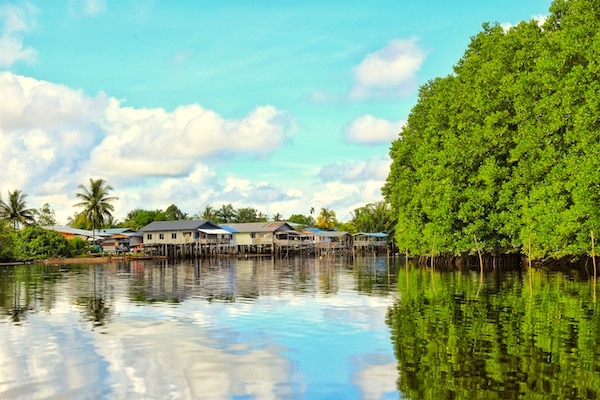 Sihanoukville: Koh Kong Mangrove
Koh Rong Beach is the most beautiful one in Sihanoukville and Koh Kong Mangrove just makes your stay here more fun. The forest covers the line between the ocean and land, creating a delicate ecosystem that is under strict protection. Take a boat to learn about how it works.
Sihanoukville: Tumnuk Rolok Village
Located at the northern tip of Sihanoukville on Hun Sen Beach, this humble village keeps the oldest fishing traditions and people are livig a simple life. Fishermen depart before 0300am and return by sunrise with boatload of morning catch, great chances for photos and local life observation.
Savor Your Time in Cambodia
The most common scenario is that people only visit Cambodia once. Why don't you make it count? Spend 2 days in Phnom Penh, 3 to 4 days in Siem Reap, and maybe, if time allows, consider a longer journey to a national park, or kick back on a beach, need more inspiration? Talk to us now!
Start Planning Your Trip to Cambodia
Contact an expert in Cambodia that will support you 1-1 from the initial chat, itinerary design, and even on the trip.