Best Restaurants in Cambodia
12 best dining venues for different palates
Well-traveled foodies will find Cambodian food reminds them much of Thai and Indian. That's true. However, Khmer food is not to be undermentioned and there's so much more to be devoured.
What to Eat in Cambodia
Although not as famous as Thai food, Khmer cuisine is also flavorable with distinctive influences of Thai and India yet lighter in taste. Fish amok is its signature dish.
The French has ruled Cambodia for a long time, nowadays some restaurants in Cambodia are boasting for a great combination of authentic French cuisine with a Khmer touch.
Either for local fare or international palate, vegetarians could find a wide range of great food there.
Freaky-looking, funky-smelling, but this doesn't stop the bravest foodies on hunt for street food from fried insects, silk worms to banana flowers and grilled baby coconuts.
Best Restaurants for Cambodian Cuisines
Before it was rewritten by Thai and Indian flavors, traditional Khmer food has a profoundly long history dating back to the Angkorian Age. People back then people basically fed on river fish from the Mekong River and Tonle Sap, vegetables, herbs and fruits from their back gardens. Today in Cambodia, chefs are tracing back the roots with a creative introduction of the western culinary techniques.
Phnom Penh: Malis Cambodian Restaurant

One of the primer dining venues in Phnom Penh. The former owner Malis devoted his whole life to resorting the traditional recipes that have vanished during the Khmer Rouge's ruling. You can also find its sister branch in Siem Reap.
Notable Dishes: Prahok Ktis (Cambodian fermented fish, minced pork and vegetables served with rice crackers), Bang Kang River lobsters, chicken or beef curry steamed in lotus leaf, baked goby fish
Features: Asian, Khmer, seafood, vegetarian-friendly, gluten-free, fine dining
Opening Hours: 0600am - 1000pm daily
Address: No. 136 Norodom Blvd, Phnom Penh, Cambodia / +855 (0)15 814 888

Siem Reap: MAHOB Khmer Cuisine

Starting from a humble dream of a young couple to build a homey diner in their hometown of Siem Reap, today's MAHOB has become one of the best places in town for truly authentic Khmer tastes. Dishes that are made of fresh organic ingredients from their own farm. A bit away from the bustling Pub Street, they also have cooking sessions and a free tuk tuk pickup.
Notable Dishes: Lemongrass prawns with chili plums, warm eggplant with minced pork and fermented soya bean, beef LOKLAK steak with watercress and Kampot green pepper
Features: Khmer, Asian, vegetarian-friendly, mid-range dining
Opening Hours: 1030am - 1130pm daily
Address:#137, Traing Village, Group 3 | Slorkram, Siem Reap, Cambodia / +855 12 926 562

Siem Reap: Cuisine Wat Damnak

Located in the old town of Siem Reap not far away from Wat Damnak, this fine dining restaurant has made the winner of excellence by TripAdvisor for 4 years. The weekly-changing menu reflects their concept of seasonal dining and it's entirely sourced from local produce. Their 5-course set menus are definitely choices of great value and taste.
Notable Dishes:Caramelized palm sugar braised pork shank with Kampot star anise, Holy basil and peanuts stuffed grilled frog, Crispy duck confit curry with fresh rice vermicelli (* Menu changes every week)
Features: Khmer, vegetarian-friendly, fine dining
Opening Hours: 0630pm - 0930pm Tuesday to Saturday
Address:Between Psa Dey Hoy market and Angkor High School | Wat Damnak village, Sala Kamreuk Commune, Siem Reap 17000, Cambodia / +855 77 347 762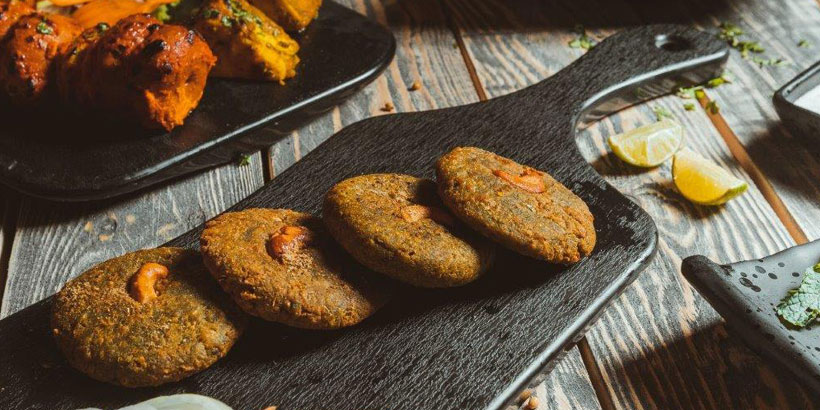 Best Restaurants for Asian Flavors
Just as they share a lot in religions, Thai, Indian and Khmer cuisines sometimes echo with each other. The use of herbs as natural spices takes roots in Chinese cooking and gets prompted greatly in Khmer and Thai kitchen. For those with a specific fixation with Thai's Tom Yum soup or Indian curry, Cambodia always reserves a table for them.
Phnom Penh: Thai - De Boat Cambodia

De Boat Cambodia is a new restaurant set in the heart of Phnom Penh. The navy-themed decoration brings an easy chilling vibe. Their Thai menu is creatively original, featuring authentic northern Thai food along with other classic dishes. The chefs are Thais and everybody speaks good English and serves efficiently. Reasonably priced, this place is getting more fans locally and internationally. They don't serve alcohol but iced Thai milk tea or fruit juices will do better for a hot day.
Notable Dishes: Beef noodle soup, seafood Tom Yum soup, boat noodle soup, Thai milk tea, Pad Thai
Features: Thai, vegetarian-friendly, seafood, family, mid-range
Opening Hours: 0700am - 0900pm daily
Address: 23 St.294 SK Tonle Bassac, Phnom Penh, Cambodia /+855 95 835 599

Siem Reap: Thai - Lilypop Restaurant

A small family-run restaurant hidden in the back alley. A bit away from the main road or the town center, this is a great spot for lunch before heading to Angkor Wat. Besides the majority of Thai and Khmer, they have some vegan and gluten-free options, too. Ingredients are brought from the nearby villages every morning and the open kitchen welcomes eaters for a tour. Tastes outmatches the price and food is served in generous portion.
Notable Dishes: Spring rolls, green mango salad, Tom Yum fried rice, stir-fried Chhar curry, Mee Goreng (Thai yellow noodles), fired morning glory
Features: Thai, Khmer, vegetarian-friendly, gluten-free, family, mid-range
Address: 020 Taphul Road, Siem Reap 17259, Cambodia / +855 86 879 255

Phnom Penh: India - Namaste India Restaurant

If you want some decent Indian food in a nicely-set surrounding, Namaste India Restaurant is the right place to go. Serving both North and South Indian food and tasty tandoori dishes, this time-honored Indian restaurant boots for authenticity based on experienced handling of fresh ingredients imported from India. From starters to mains, you might need some time to choose from various options, each of which can be spicy or non-spicy but always delicious and fast served.
Notable Dishes: Fish Tikka,chutneys, Hara Bhara Kebab, mix veggie raita, Dal Makhani, chicken korma, tandoori roti plain, lamb biryani, saffron rice
Features: Indian, vegetarian-friendly, fine dining
Opening Hours: 1000am - 1100pm daily
Address: 15 Street 308 Tonle Bassac | Near by Malis and Independence Monument, Phnom Penh 12101, Cambodia / +855 99 624 710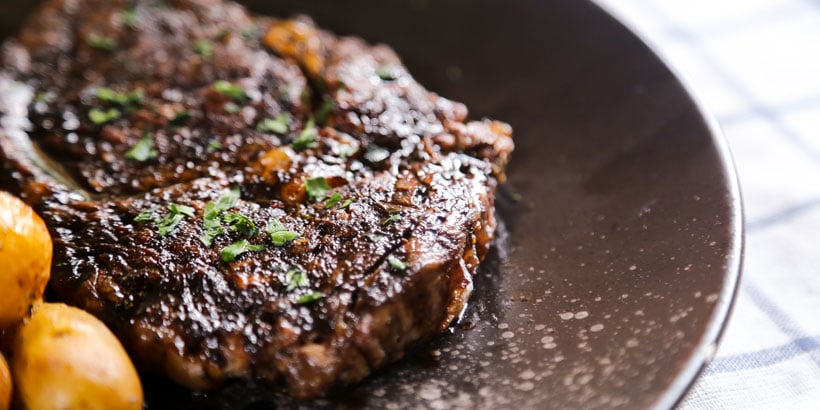 Best Restaurants for International Tastes
French: Topaz in Phnom Penh

The idea of Topaz in Phnom Penh is to celebrate the classic tastes of all times. Ingredients are brought from France to the coast of Cambodia, and turned into delicacies by professional handling of the master chef Alain "Papa" Darc. The French restaurant also focuses on providing training for the young generation and renovating French tastes with a Khmer touch.
Notable Dishes: Steaks, shrimp and tomato tartare topped with green peas and a herb dressing, braised lamb shank with glazed vegetables and roasted baby garlic, Mascarpone mousse
Features: French, fusion, vegetarian-friendly, seafood, fine dining
Opening Hours: 1130am - 0200pm, 0600pm - 1030pm daily
Address: 162 Norodom Boulevard | Sangkat Tonle Basak, Khan Chamcar Mon, Phnom Penh 12101, Cambodia / +855 15 821 888

French: La Kh'mere Poulart in Siem Reap

Starting out by a French-Cambodian couple as a small diner mainly offering French food, La Kh'mere Poulart has successfully transformed herself into a lovely international fusion restaurant. Located by the riverbank and a bit away from the hustle and bustle, many guests are impressed by its homey atmosphere and a tasteful combination of French, Khmer, European and Mediterranean. Reasonable price and attentive services make you just want to come back for more.
Notable Dishes: Egg mimosa, confit duck, profiteroles,green mango salad, beef tartare, lak lak beef
Features: French, European, Mediterranean, fusion, Khmer, vegetarian-friendly, family , mid-range
Opening Hours: 0500pm - 1030pm on Tuesdays, 1100am - 1030pm from Wednesday to Monday
Address: 89 Salakamreuk Wat Damnack | Siem Reap 17259, Cambodia / +855 17 418 782

Fusion: La Croisette in Phnom Penh

One of the oldest western restaurants in Phnom Penh, La Croisette is still striving to serve international foodies with its considerably wide range of fusion delicacies. Its outdoor terrace offers nice river view and the interior brims with cozy atmosphere. From Italian pizzas to Mexican tacos, their all-day dining menus give you a nice break from Asian food. Either it's for lunch or dinner, you can have a nice walk by the river or get to some major attractions within just 20 minutes of walking.
Notable Dishes: Egg benedict,parma ham, Greek burger, pizzas, pastas, chicken schnitzel salad
Features: Italian, European, fusion, vegetarian-friendly, family,fine dining
Opening Hours: 0700am - 0100am daily
Address: 241 Sisowath Quay | Corner st.144, Phnom Penh 12000, Cambodia / +855 23 220 554

Fusion: Blue Pumpkin in Siem Reap

"Anytime, any food, it's all good", the core value of serving healthy and wholesome food from its 13 nationwide branches goes along with a delightful taste. This small-scale restaurant is limited in options but every plate is prepared delicately and freshly. It's rated as the best place for ice cream by many travel forums and salad selection is also well received. Its takeout packs are great for a full-day trip to the Angkor complex.
Notable Dishes: Prawn and mango salad, gelato, passionfruit sorbet, ham and cheese quiche
Features: American, European, fusion, vegetarian-friendly, bakery, family dining, mid-range
Opening Hours: 0600am - 1100pm daily
Address: 563, Mondul 1 | Svay Dang Kum, Siem Reap 17252, Cambodia / +855 63 963 574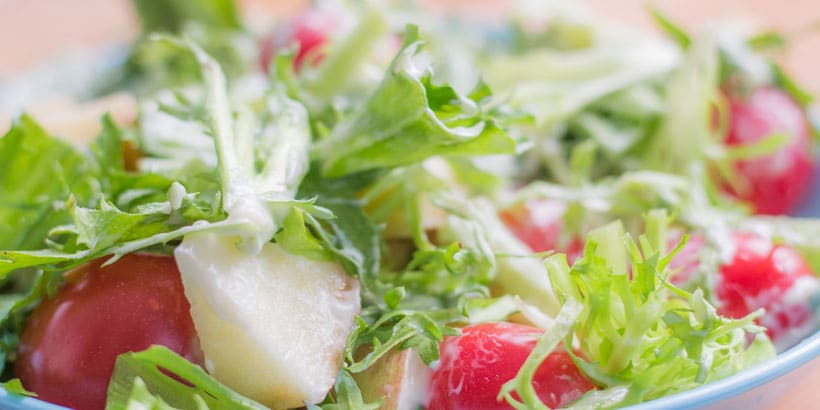 Best Restaurants for Vegan
It can be safe to say that almost all restaurants in Cambodia are vegetarian-friendly as Khmer dining is practically based on vegetables, fruits, rice, herbs, fish and eggs. Unlike Indian or Thai whose religious emphasis weighs more on food consuming, local Khmer don't usually go on a strict vegan lifestyle. That being said, options can be found in some new restaurants prompting more for healthy diet.
Phnom Penh: Eleven One Kitchen BKK

The founder of the chain restaurant Eleven One Kitchen, Soklim, is a mother of three. She is determined to create a healthy menu without any use of MSG and protect environment by reducing the use of plastic. Her two branches in Phnom Penh cater for authentic Khmer food with a separate vegetarian menu that is updated weekly.
Notable Dishes: Fruit salad, tofu mushroom amok, chargrilled eggplant with a mix of mushrooms, mango sticky rice, avocado spring rolls, banana flower salad
Features: Vegetarian, Khmer, Thai, family, special occasions, fine dining
Opening Hours: 0700am - 0930pm daily
Address: #20 Street 334 | Bkk1, Phnom Penh, Cambodia / +855 10 998 111

Siem Reap: Green-Go Vegan Garden

As suggested by the name, this restaurant serves mainly vegetarian food done in a modern fashion: local produces turned into western food with a Khmer touch for its side menu and desserts. It's located inside the Night Market but opens quite early in the morning. Their vegan pizzas are exceptional and every dish is at a friendly price.
Notable Dishes: Vegan pizzas, falafel, mushroom ravioli, tacos
Features: Vegetarian, Mexican, European, desserts, family, mid-range
Address: 366, Angkor Night Market Street, Siem Reap, Cambodia / +855 15 603 402
What draws thousands of travelers to Cambodia must be the wonder of Angkor Wat. Its delicacies are nothing to be overlooked, though. Besides the picks listed above, there are so many places and food waiting for you to savor. Before you start planning your trip to Cambodia, talk to us and see what else you should add to the plate.
Start Planning Your Trip to Cambodia
Contact an expert in Cambodia that will support you 1-1 from the initial chat, itinerary design, and even on the trip.