How to Get Your Cambodia Visa
Types of visas and how to get your own visa
Cambodia is an appealing destination not only for Angkor Wat. To discover its charm, getting your visa is the first step. Get all the information that you need about Cambodia visas.
Getting Your Visa for Cambodia ...
No matter what type of visas you are applying, make sure your passport is valid for at least 6 months. A passort-sized photo is also needed.
Expect for 7 countries with visa exemption, most western country passport holders are required for a visa to enter Cambodia.
Travelers may apply for tourist visa or business visa. Cambodian government has an online application system for eVisa and the eVisa system only works for tourist visa.
Visa-on-arrival (VOA) is much more straightforward for entry by air while border-crossing travelers should consider pre-arranged visa to stay away from scams.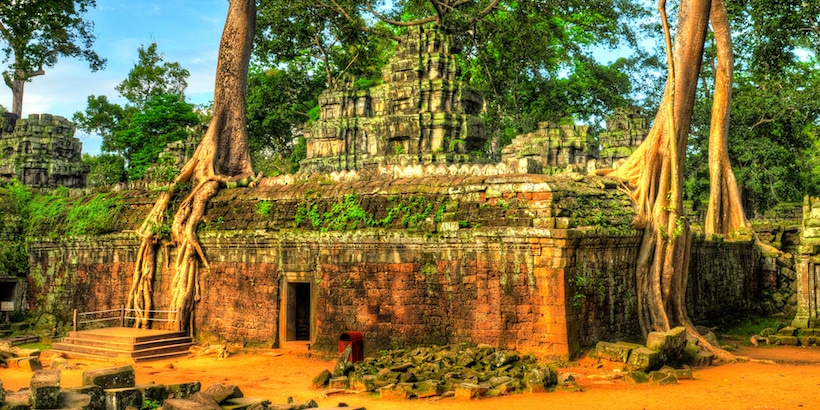 Tourist Visa: 3 Ways to Apply and Valid for 30 Days
For traveling purpose, tourist visa can be applied via 3 ways and it allows a single-entry stay of 30 days and valid for 30 months from the date of issue. There are 3 ways for application.
1. Online Application for eVisa
Cambodia eVisa is the one and only official website for online application.
Things you need:
Your own passport that is still valid for at least 6 months after the trip.
A digital copy of passport-size photo that is taken within the recent 3 months.
A credit card for online payment of USD36/person/application (Visa, Master, American Express or JCB)
Fill out the pretty clear-cut online form, upload your photo and passport, submit, and pay. 2 to 3 days after these few easy steps, you will get an approval letter for your eVisa, which is to be showed at the customs upon your arrival. Be noted that the online payment is non-refundable.
Except for Sihanoukville Airport, eVisa is accepted at Siem Reap and Phnom Penh airports and at the three main land borders: Poipet/Aranya Prathet and Cham Yeam/Hat Lek (both Thailand) and Bavet/Moc Bai (Vietnam).
2. Visa on Arrival
Visa on arrival (VOA) makes things easier for most travelers and it can be obtained at both the two major airports and border checkpoints. However, citizens of Afghanistan, Algeria, Bangladesh, Iran, Iraq, Nigeria, Pakistan, Saudi Arabia, Sri Lanka and Sudan are required to make advance arrangement.
The same as online application, a passport that is valid for at least 6 months and a passport-sized photo are required. The fee is USD30 per person; if you don't have a photo, you will be "fined" USD2. VOA allows single-entry staying up to 30 days and validation is a minimum of 6 months.
How It's Done: Fill out the immigration form (provided on the plane and at the airport / checkpoint ) - get to "Apply Visa" counter at the airport / checkpoint - hand in your passport, photo, immigration form and USD30 in cash - get your passport stamped
3. Via a Local Embassy
With the same materials needed for online application and VOA, along with an application form, one can email or mail to the nearest local embassy and get the visa within 5 to 10 working days; the cost is USD30/person. Here is a list of worldwide Cambodia Embassy Offices.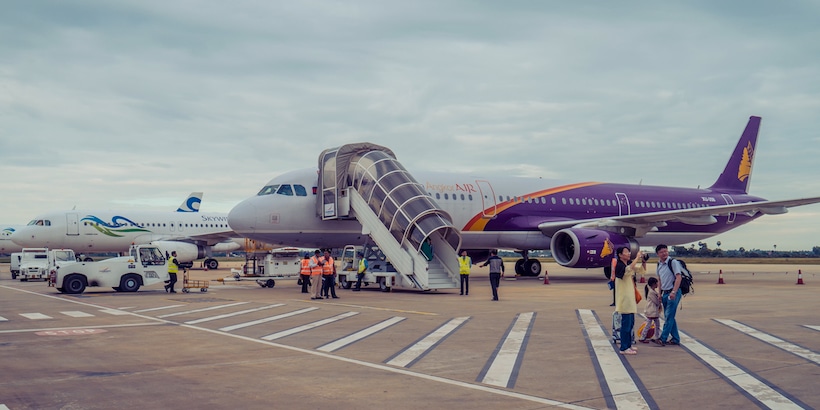 Business Visa: 2 Ways to Apply, Renewable & up to 45 Days
For those who plan on staying in Cambodia for over a month or doing business, a business visa is way better than a tourist one: it allows a single-entry stay of up to 45 days and easily renewable (tourist visa isn't and one will have to leave the country and return for a new visa).
Keep in mind that business visa is NOT available for eVisa application, leaving VOA and local embassy the only two options. VOA follows the same proceedure as the tourist visa. Here's more details for:
Apply via a Local Embassy
Find a nearest Cambodia embassy and send your files along with the application form (same as tourist visa), and you will get the visa within 7 to 10 working days at a price of USD35 per person. Besides, you will need:
Letterhead from your company abroad for your business trip.
Invitation letter from the Company in Cambodia.
Travel itinerary including flight, accommodation, destination, and activity details.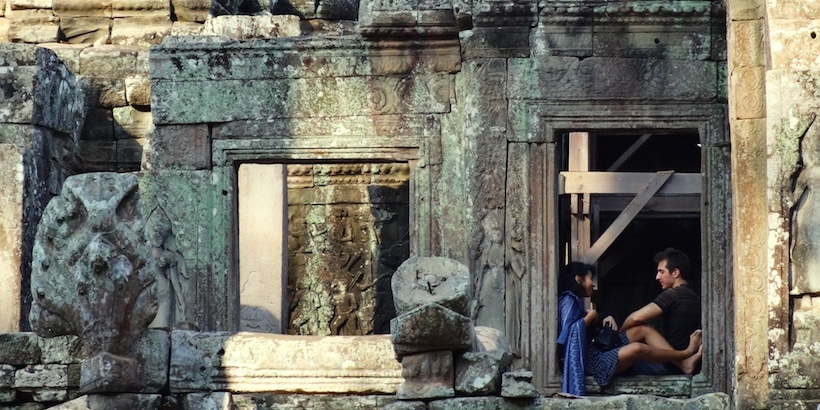 Visa Extension: Embassy or Travel Agency, Up to 1 Year
The cost for overstaying your visa is USD5 day. The country's new visa policy now allows travelers who overstay their visa validation to get extension without leaving the country. One can apply for extension either at the embassy office in Phnom Penh (7 to 10 working days) or resort to a travel agent, who usually makes things easier and discounted prices are often.
For tourist and business visa, one-month extension costs USD45; for business visa, US$75 for three months, US$155 for six months and US$285 for one year.
One can only apply for extension upon expiration of the original visa and application is done only once a month. If one leaves the country without applying for extension, a new visa is required for returning to Cambodia. The new extension policy allows multi-entry stay.
Start Planning Your Trip to Cambodia
Contact an expert in Cambodia that will support you 1-1 from the initial chat, itinerary design, and even on the trip.