Best Local Restaurants in Myanmar
Curry, fish, stirred-fried veggies and tea salad, their exotic looks might hold back even the bravest eaters. However, a trip to Myanmar isn't complete without a bite of Burmese biryani. 
Why We Choose These Restaurants
Authenticity is all that matters. We'd like you to try what the locals eat on a daily basis.
Regional flavors differ and it tells a lot about the places you are visiting.
More and more young Burmese are getting help at some training restaurants and we will introduce you to these friendly faces.
Whole-foods, organic and locally-produced, your dining is actually helping the country in a healthy and substantial approach.
Clean, warm services and rich in local cultures, dining in Myanmar is a great part of the fun.
6 Must-Try Burmese Cuisines
We are well aware that you might not probably want to have Burmese food day after day. Nevertheless, if you are willing to give it a shot, there are 5 notable dishes that you cannot miss out in Myanmar, which we think are quite flavorful even to the westerners. 
Not exactly a dish but more like a breakfast treat, Burmese mohinga is similar to Vietnamese Pho — a bowl of rice noodles covered with fish-based soup and topped with deep-fried fritters. This national delicacy shifts forms to different regions but always sour and hot to serve. Although the weather is always hot there, we'd still say it's the most comforting food you can find in Asia.
One big difference between Indian curry and Burmese curry is that the latter doesn't have much spice. Instead, Burmese-style curry is a base paste made of onions, garlic, ginger and sometimes coconut milk. It often comes with chicken, fish and beef after being cooked and reddened with cayenne and paprika. Herbs and other spices will be added while the curry paste applies in other dishes. 
Also known in Burmese as danpauk, this classic dish taken inspiration for the Persian dum pukht was added more flavor with cashew nuts, yogurt, raisins, peas, cinnamon and bay leaf. What's special about Burmese biryani is that the chicken or lamb is often cooked along with the rice, not just topped onto the already-cooked long rice. It's served mostly in Yangon and Mandalay Region. 
Shan tofu is made of chickpea, not from soy bean like what it's made in China or other Asian countries. Chickpea flour, after being whisked together with water and salt, it will be thick and glossy. Shan people will stuff meat, veggies and peas inside, which is somehow Chinese-influenced and the stuffed tofu can be fried or steamed before serving with sauce. 
Enough mouth-watering introduction, now let's get to where you can find these dishes. These 10 places are from our own favorite list.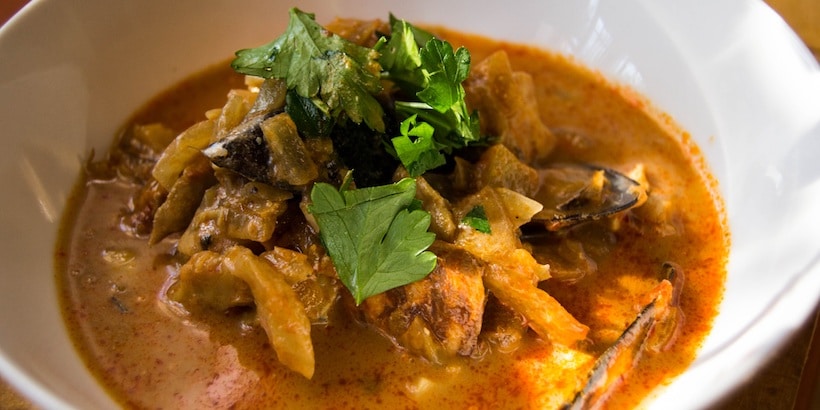 Yangon: Taing Yin Thar
Taing Yin Thar is like a museum of Burmese cuisines and you can literally make Myanmar your own oyster here. Origination of each dish is detailed on the menu and we recommend their Fresh-water Prawn Curry, Kachin-Style Chicken, Pomelo Salad and other salad options.
Address: No.2/A, Kanbae Road | Yankin Township, Yangon , Myanmar
Yangon: Shan Kitchen
As one of the biggest states in Myanmar, Shan cuisine sits on top chair and this is the very place to check it out. Focusing on Shan tastes and nothing else, we really appreciate the authenticity that one can only expect in Shan State, especially for its Shan Noodles, Morning Glory Salad, Fired Pork Ribs and fresh passionfruit juice.
Address: Nawaday Street | B.E.H.S 1 Dagon, Opposite of Craft, Yangon (Rangoon), Myanmar
Yangon: Rangoon Tea House
More than just a tea house, here you can not only sample Yangon's most delicious street eats and sip a nice cup of Burmese tea, but also quite an artful place to chill out. Their specialities include Rangoon Tea Leaf Salad, Shan-style Grill Butterfish and Four Fish Mohinga.
Address: 77-79 Pansodan Street | Lower Middle Block, Yangon (Rangoon) 11182, Myanmar
Yangon: Lotus Myanmar Food House
This lovely little restaurant is a nice stop after a morning visit to Sule Pagoda or other downtown attractions. The humble bamboo-woven walls and friendly staff really make it like home though we are strangers in a strange land, so is the yummy food. We love their Fish Curry and they have a vegetarian menu, too.
Address: 138 42nd Street, Behind Blacksky Coffee Shop On Mahabandoola Road | Lower Block, Botahtaung Township, Yangon (Rangoon), Myanmar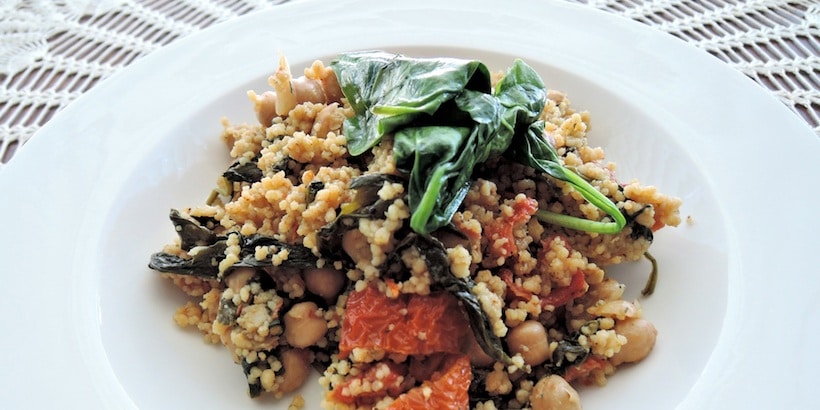 Mandalay: Unique Mandalay Tea Room
We'd refer it to a breakfast stand rather than a restaurant as they are pretty shy on the menu. This, however, is never a problem as we always stick to their nice tea and some local snacks, such as Tea Salad and Shan Deep-Fired Tofu.
Address: 28 St 70th St, Between 27 And | Chan Aye Thar Zan Township, Mandalay, Myanmar
Mandalay: Ginki Restaurant & Bar
Burmese is not their strong suit as they offer a fusion menu covering Asian and international cuisines. What strikes our fancy is their fine decoration and atmosphere. Food is nice too, try their Chicken Yellow Curry, Fish Masala, Farmer's Soup with Catfish and Fish with Coconut Milk.
Address: 71st Street | Corner 28th Street, Mandalay, Myanmar
Bagan: Sanon
A training restaurant under the MYDI (Myanmar Youth Development Institute), Sanon devotes in bringing central Burmese cuisine in a new way alongside with helping youngsters enter their career. Aside from the good cause, we also love the good taste: Burmese Lentil Curry, Kyaw Kyaw's Beef Curry and Shan Khauk Swe (minced chicken with tomatoes, pickled radishes and coriander on a bed of rice noodles).
Address: Pyu Saw Hti Street | Next to Thante Hotel, Bagan, Myanmar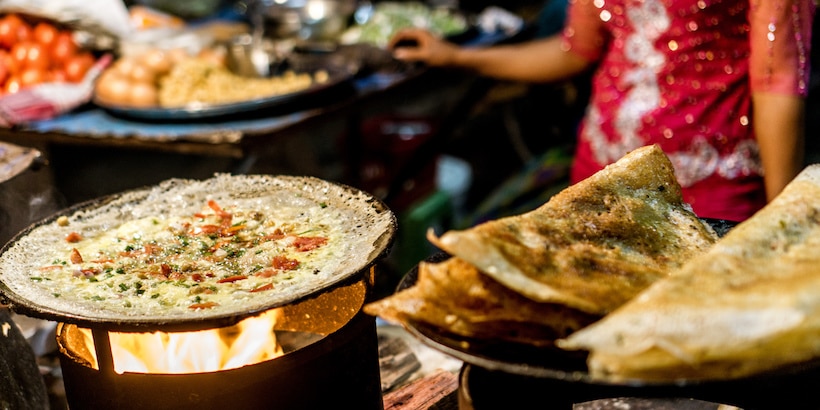 Bagan: Bagan Zay
One of the most beautiful restaurants that we've seen across the country, and that is not solely talking about the decoration, but also the food and services. The chefs put a lot of effort in renovating Burmese cuisine and now it's both tasty and good looking, also organic and supporting local farmers. Must try their Butterfish Curry, Eggplant Curry and Pork in Black Bean Paste.
Address: Thiripyitsaya 4th Street | Nyaung Oo, Bagan, Myanmar
Bagan: Kyaw Kitchen
We have visited Kyaw's garden several times, either for drinks or a late dinner after sunset photography. Every time we are welcome by their friendly smile and delicately-prepared food that blends Burmese and French together in a great way. Make sure you don't miss out their specialities: Tea Leaf Salad and Burmese Fish Curry.
Address: High School Road | 4th Street, High School Road, Bagan, Myanmar
Inle Lake: Inle Heritage Restaurant
Away from Shan cuisine, few people has the chance to sample Inthar tastes, and that's why you are at Inle Heritage Restaurant. Under operation of Inle Heritage Hospitality, the non-profit restaurant only cooks ingredients that are fresh, organic and locally-produced and you are welcome to visit their gardens. While you are there, order these: Peanut Salad, Shan Noodles, Inthar-style Fish Curry and Shan Stuffed Tofu.
Address: Inpawkhon Village | Inle Lake, Innpawkon, Myanmar
Want to learn what's more out there? Talk to our team to get awesome tips for your trip!
Start Planning Your Trip to Myanmar
Contact an expert in Myanmar that will support you 1-1 from the initial chat, itinerary design, and even on the trip.