Experiences from practices 
Temples scattering over the plains, mountains and rivers rambling in distance, villagers flocking their cattle among the pagodas … don't let the chance slip and get ready for the game!
Three Steps to Get Ready ...
Devour on literally millions of photos of Bagan — others' excellence inspires greatly.
Check the weather during your stay and you will know what to expect, especially for the lighting.
Nobody knows the place better than a local, talk to a local or who's been there before and you will always get something else beyond the guidebooks and forums.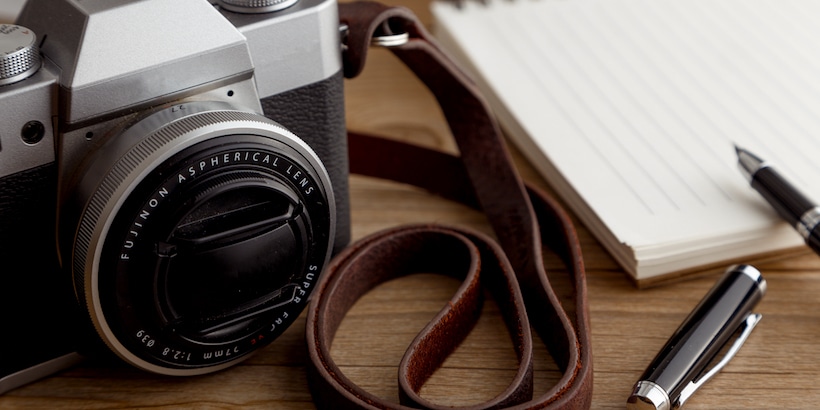 Gatsby's Photography Tips for Bagan
What Andy and Mia, the founders of Gatsby Travel and excellent photographers at the same time, have learnt from their trips to Myanmar (which is A LOT) can be described in only one action: be mobile. Meaning more than being adaptable to different cultures or living conditions, it also means you need to evolve from what you've archives from pervious photography journeys.
Best time for photography
The best time for visiting Myanmar falls between November and March when the weather is dry and cool. As Bagan is set in the central zone, which is also known as the dry zone, the weather can be relatively hotter and drier all the time.
Heat isn't a problem and summertime always brings longer hours for sunrise and sunset photos, which can last up to 2 hours before the sky turns totally blindingly bright or pitch dark. Things aren't that bad either in the rainy season. Clouds before and after the storms are perfect for dramatic composition.
No matter when you are traveling, it's also advisable to check out the sunrise and sundown times and weather condition in general. We would take some during-day breaks after morning shootings; this is where a hotel with a big swimming pool becomes quite important.
Challenge yourself to the lighting
You will be having a swift change of lighting, especially during the morning. From pitch-black darkness to the orange and eventually bright white-hot sky, you need to be prepared for the changes within a short span of time.
Take a picture of your preferable scene from a certain angle once you are settled at a spot, just click and better on auto mode; this helps you see how much light you are getting at the first stage and buttons are to be twiddled accordingly. Again, tripod and filter if possible.
Bagan plains' being wide open means objects in your viewfinder much evenly lit. Look out for vignetting and distortion if you are using an ultra-wide angle lens. If focusing on the smaller object (such as a tall tree or an abandoned pagoda) under such a portrait or silhouette in backlight, or try to capture you might need to check on the light mater before it goes too far.
Limited space
When you are on an observation deck or inside a temple or local house, there's always no much room to work on different angles or even move back a little bit. Take the initial strike and be there early; this might mean you have to wake up at 0300am, but trust us, it's totally worthy.
Consider yourself lucky if you are just hogging the best lighting spot. However, if you are not, change the lens and try to move around slightly till you find the right angle.
Soul-indicating composition
How you see Bagan is expressed by how your photos look. Wide-open, clear without any disturb and balanced lighting, Bagan is easy to be captured using the seven basic composition techniques. From there, you can spice things up with a change of lens or zooming.
Considering you will be shooting tons of pagodas and temples, learning something about these religious edifices channels your digital focus in the right direction: aiming at the parts that mean the most in Buddhism, such as the spire of a pagoda or a statue of a nat spirit.
Instead of the balloon flight…
You know what? We don't think a balloon flight is a must for photographers. With that amount of money, you can extend your stay to take more photos, right? However, we do think the shooting of the balloons floating over the plains should be in your bucket list.
One challenge is that the launching place is not always the same. Pilots will set the point according to the wind direction and speed of that day. That's not so hard to do the math, though. Just check on your phone for weather forecast and ask your guide about which pagoda is located at the downwind point. Most of the time, the pagodas around the central area can never go wrong.
Lens advice: a mid-range one comes handy enough
If you plan to visit Bagan only and spend at least 5 days there (which is what Andy and Mia have been doing), it doesn't hurt to bring everything you have. That being said, a mid-range lens or a long lens (200 at most) should do the trick. As Bagan's temples are much spaced out, an ultra-wide angle might be an imposition, which you wait till you get to Shwedagon Pagoda in Yangon.
Shooting telephoto under good lighting, it should be no problem to do the temple photos with a mid-range lens, something like 24-105. Especially the case when you are also traveling to Yangon, where street photography is becoming a hype. Also, a full-frame body will be ideal for epic composition.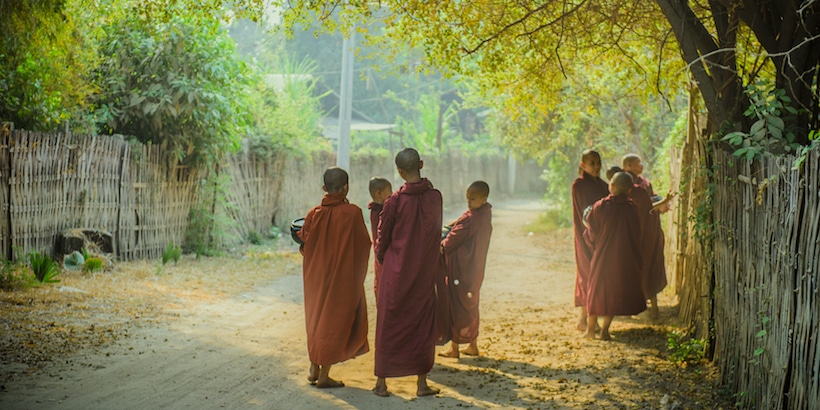 Those models are our friends
For portrait photos, it's always important to click with the people before you click the shutter, quoting from Alfred Eisenstaedt. This is also why we strongly suggest a guided trip by a local. They know the place and people who call Bagan home. Talking to the locals to ease your way in; always show respect and kindness, too. The Burmese are great models when they are at their most comfortable state of mind; they are not camera-shy for most of the time, but it's still important to ask for permission.
Getting perked up to test your skills in Bagan or want to share some of your exclusive tips with us? Drop us an email and let us know how you fancy a photography trip to Bagan.
Start Planning Your Trip to Myanmar
Contact an expert in Myanmar that will support you 1-1 from the initial chat, itinerary design, and even on the trip.