Get tanned, fascinated and relaxed...
Pagodas come one upon another, and the heat doesn't seem to tune down -- you could really use some relaxing days at the end of the trip. We have 6 picks for Myanmar's most beautiful beaches; our first-hand experiences also help you plan.
Why You'll Love Myanmar's Beaches ...
Not exactly by the major cities, long-haul transportation or costly flights make some switch their choices to cheaper and easier beaches in Thailand.
Beaches are shut down from May to October, which shields the beaches from being over tourist.
Although it's not necessarily cheap, you get more than what you pay for -- landscapes, services, various activities and a solid guarantee of true relaxation.
Be it feasting on fresh seafood, laying on the beach or get excited by sorts of activities, you can have it all we'd call it a value winner of beach holiday EVER.
6 Best Beaches along Myanmar's Coastline
With Ngapali Beach being the most well-known, some other beaches along the coastline by the Bay of Bengal are now under beach-goers' radar. Rather than pointing out the obvious, we'd like to introduce you each beach's uniqueness and simple guide for your trip planning.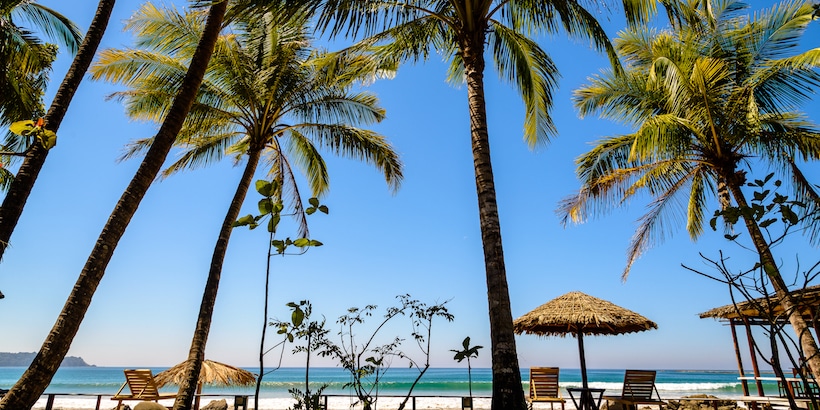 A shining pearl on the coastline overlooking the Andaman Sea, Ngapali Beach's remarkably-preserved white-sandy beach is the locals' favorite escape during the weekends. Relatively easier to access from Yangon by air, westerners who've firstly be astonished by its 7-kilometer beach lined with swaying palm trees claimed they found the paradise. Once word got out, visitors come flooding.
Ngapali has yet become too tacky, that's good news for sure. Here you will find some international chain hotels and resorts proudly set on the beautiful beach and hogging the most stunning sunset to their own. Local Rakhine people turn their houses into budget-friendly guesthouses or mid-range hotels, catering to more travelers in escape from the superhyped Thailand beaches.
Quick Facts
Best Time: October to April
Good for: First-timers, travelers in general, upmarket travelers
Accommodation Information: 4 to 5-star hotels and resorts have their own private beaches while 3-star and hotels are located not far away in the villages.
How to Get There: Flying to Thandwe Airport from Yangon, Mandalay, Nyaung U (Bagan), Heho (Inle Lake) and Sittwe daily during October to April; overnight buses from Yangon (taking 12 to 16 hours).
Location:Ngapali Beach, south of Rakhine State, Myanmar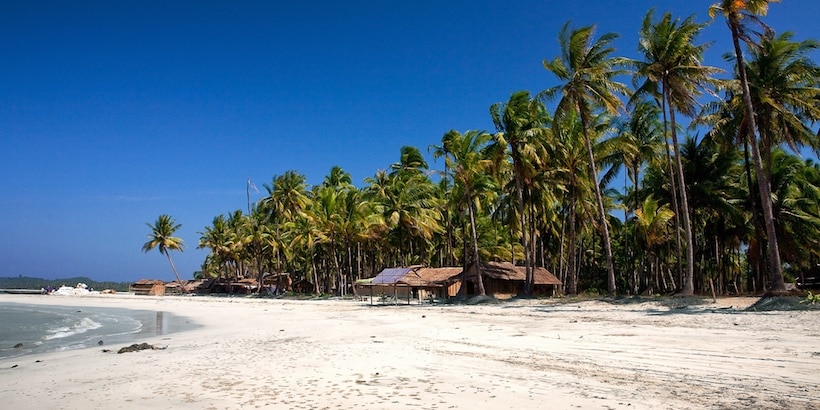 Some refer Ngapali Beach to Thailand's beach back in a few decades, then Ngwe Saung Beach, also known as Silver Beach, can be considered as what Ngapali used to look like 10 years ago: water is just as clear as Ngapali yet there might be less English signs or roadside travel shops and hotel cost is mostly steady and more options for better hotels are coming up.
From Yangon, you can either take a 35-minute flight or, if time allows, a 16-hour boat journey to Pathein (the gateway town of Ngwe Saung) on the picturesque Irrawaddy Delta. It still remains as a peaceful fishing village where you can be isolated from all tourist hurly-burly. Literally not much to do except for wasting your time away on the beach, an ideal me-time add-on to your Myanmar trip.
Quick Facts
Best Time: October to April
Good for: Travelers on a budget, senior travelers, solo, romantic getaways
Accommodation Information: Mostly small-scale hostels and hotels of 3 to 4-star.
How to Get There: 5-hour bus ride or 45-minute flight (Friday and Sunday)) to Pathein from Yangon and then 1 hour to Ngwe Saung; 16-hour boat trip on the Irrawaddy Cruise from Yangon.
Location:Ngwe Saung Beach, northwest of Irrawaddy Division, Myanmar
Should we list this beach as our top option? We did have some struggle as this beach is clearly not targeting at any foreigners. A 6-hour ride from Yangon with transit in Pathein gets you to this holiday destination for Burmese, especially for families and schools. Unlike other beaches, Chaung Tha, which is slightly tucked in the Bay of Bengal, is seldom closed even during the rainy season.
Don't expect much of laying around here, though. Instead, what pushes us to make our final call lies in its lively atmosphere: golden patch of sandy beach, warm water (yes, clear but not as transparent as Ngapali's), vendors walking around with baskets full of grilled fish and lobsters on their heads, and you will be surprised to see those shy Burmese can really party (of course still in their T-shirts and jeans). Accommodations are basic. As a busy fishing town, you are in for a feast both for fresh seafood and vibrant daily life.
Quick Facts
Best Time: Almost all year
Good for: Travelers on a budget, photographers
Accommodation Information: 30 some hotels in total with most of them being 3-star.
How to Get There: 6 hours from Yangon with transit in Pathein
Location: Chaung Tha Beach, west of Irrawaddy Division, Myanmar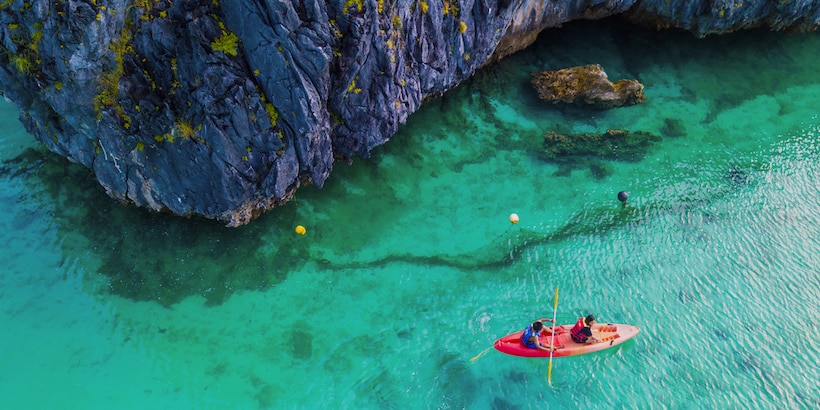 Mergui Archipelago Zone was under military control until reopen in 2015, luring more and more brave hearts ever since. However, the fact is, Myeik is rather an oceanic cluster of unexploited islands and no-man beaches rather than a place to stay. On the other hand, Nyaung Oo Phee Island in southwest of Tanintharyi Region offers not only various boat trips to the zone but some pretty decent places to stretch your legs on its golden soft beach.
To get to Nyaung Oo Phee Island, one needs to enter Kawthaung, the southernmost point of Myanmar and Victoria Point it is one of the main of the entry ports into Myanmar during the British ruling; from Kawthaung, take a 2-hour speed boat. One Island One Resort is the slogan of Victoria Cliff Resort on the island, also our favorite. Taking the island as a base, spend your days exploring the vast Mergui Archipelago Zone: swimming or kayaking near Horse Shoe Island (bamboo huts are available for overnights, by the way), boating through mangrove forest, island hopping on charter join-in boat and of course, get tan.
(* All tours departing from Nyaung Oo Phee Island are join-in experiences due to scarce resources and in consideration of environment protection.)
Quick Facts
Best Time: December to March
Good for: First-timers, outdoor fans, photographers and travelers in general
Accommodation Information: No upmarket hotels or resorts and Victoria Cliff is always the best bet while some tents or bamboo huts can be arranged upon requests. We suggest bookings made as early as possible (at least three months ahead)
How to Get There: 2h30min flight from Yangon to Kawthaung, 50-minute from Myeik and Dawei to Kawthaung, afterwards 2 hours by speed boat to the island.
Location:Nyaung Oo Phee Island, Kawthaung Area, southwest of Tanintharyi Region, Myanmar
Special Reminder: A special permit is required to visit the Mergui Archipelago on a multi-day live aboard tour; day tours are available without permit; it takes around one month to process.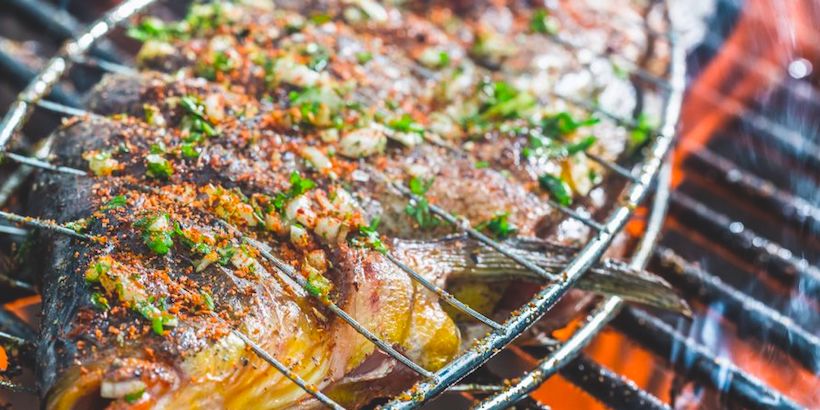 On some level, Dawei is a collection of fishing villages, small islands and pristine beaches that remain (so far) undisturbed away from overflowing tourists. Considering the easy accessibility from either Yangon or Myeik (for Myeik Archipelago Zone), it's just puzzling that this destination sees so a few outsiders. You tend to be the only one on the beach except for local fishermen and travelers on their border-crossing journey from Thailand - checkpoint Htee Kee / Phunaron is nearby.
Dawei, formerly known as Tavoy, used to be an important trade town under the British Rule. The town itself offers pleasant walks among graceful colonial buildings, bustling markets and humble villages. Venturing out of town, you can go swimming in Maungmagan Beach 12km west of Dawei, hit the sand in Teyzit Beach in the south and Nabule Beach to its northwest point or do island hopping to numerous islets. Tuk tuk offers you a fun ride at a low cost.
Quick Facts
Best Time: October to May
Good for: First-timers, outdoor fans, travelers on a budget, photographers and anyone that wants to get out from Yangon
Accommodation Information: Mostly 3-star hotels in town, some bungalow lodgings on the beach, too. Pretty budget-friendly but some don't have A/C.
How to Get There: Daily 45-minute flight at 1130am from Yangon, 40-minute flight at 0430pm from Myeik (Tue, Thu, Sat).
Location:Dawei, southeast of Tanintharyi Region, Myanmar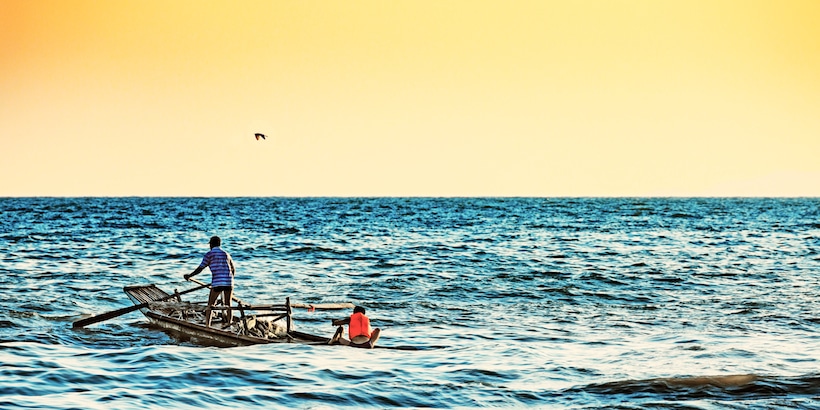 Along with its sister town Gwa (also the accommodation base / gateway to Kanthaya), Kanthaya Beach is located between the more famed Ngapali Beach and Ngwe Saung. It takes some effort before you finally unpack at one of their mid-range hotels in Gwa Town of by the main road to the beach. Least known by foreigners, but it is the primary location to celebrate the Water Festival in April; it's also home to some tropical birds
Kanthayan was planned to be Myanmar's luxury retreat in 1990's but (luckily) the plan went south. The beach itself isn't soft while adventurous beach-goers discover more fun nearby: Gwa Island, really secluded beach Zik Hone Beach, boat ride to the south tip where you get jaw-dropping view of the Bay of Bengal and a delightful beer station.
Quick Facts
Best Time: September to May
Good for: Outdoor fans, travelers on a budget, solo traveling and anyone that has some extra time from Ngapali Beach
Accommodation Information: Mostly located in Gwa Town, 10 minutes away by car to the beach and some 3-star ones are on the main road facing the ocean. No online booking available, just ask for a room on the spot, which will not be hard.
How to Get There: 2 hours by bus from Ngapali Beach; overnight bus from Yangon to Gwa Town and take a one-hour boat ride to Kanthaya Beach.
Location:Kanthaya Beach, southwest of Rakhine State, Myanmar
After a certain span of time in Myanmar, which is probably thick with pagodas, temples, monks and exotic lifestyles, it wouldn't be a bad idea just to just unload. Myanmar's untouched pristine beach is the choice second to none. Ngapali Beach is the choice for most people and now you've learned there's more. Chat with our team to plan your holiday right!
Start Planning Your Trip to Myanmar
Contact an expert in Myanmar that will support you 1-1 from the initial chat, itinerary design, and even on the trip.