No clear laws so better leave it at home
You hear about people flying drones over Yangon or Bagan but the truth is that since there are no extensive local regulations in Myanmar, you don't know what you are walking into. Each year more and more guests have their drones confiscated.
4 Things about Drones in Myanmar
The last time that Burmese government said anything about droning is back in 2015 that "every drone flier shall register" but no law was made ever since.
Drones, either packed in check-in or carry-on, are likely to be questioned or even taken at the customs of the airports.
Drones are available for purchase in Myanmar and local wealthy from the big cities are starting to own drones.
There are some certain locations that are off-limits even you're registered as a flier.
Drones are being used locally in Myanmar for research, entertainment and military uses, just as any other country does. For the moment, Myanmar is slowly learning its way to write out regulations regarding the use of unmanned aerial vehicles (UAV), mostly by learning from Singapore, Thailand and other neighboring countries. So regulations and enforcement are evolving.

The latest information is one article on Myanmar Times in 2015 (refer to: Drone fliers must register in Myanmar) and questions and discussions on that topic are always on fire. The follows are what we gather from past guests, forum posters and local authorities.
All drones should be brought in on carry-on luggage possible and batteries shall not be put in the check-in baggage.
Drones shall be declared at customs on entry or else they will be confiscated. What's even worse, anyone with attempts to bring in a drone illegally could face up to 3 years imprisonment.
Although thorough luggage check is seldom for overland crossing, we have heard that some drone fliers are required to turn in their drones at the borders when leaving (because it was missed entering the country) so is the case for entry by air. Relieving news is that you can still have it back upon departure only given the entry and departure are at the same airport and you declared it.
If the drone goes through the customs without any questions asked, we still strongly suggest you register first and learn all about the laws carefully before you venture out. As droning is a personal act, Gatsby, or any other agent for that matter, couldn't shoulder any legal responsibilities if anything happens with a drone on our trips.
According to the Ministry of Transport's Department of Civil Aviation (DCA), drones operated by foreign tourists shall be registered first before flights. Contact info: Call: +951 533 015 Email: info@dca.gov.mm to find out more.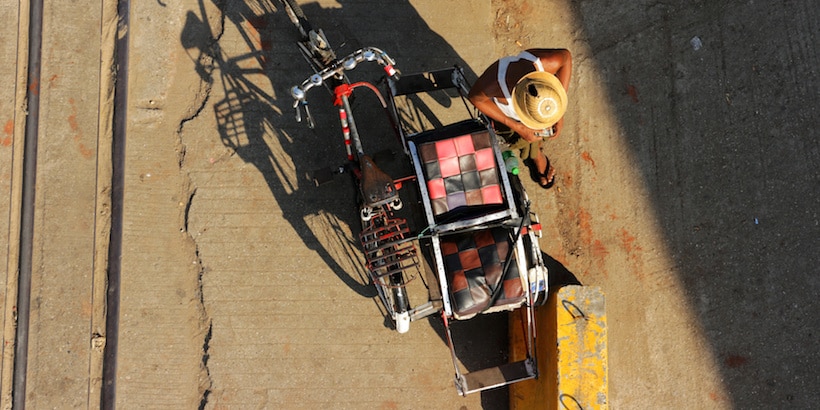 Off-Limits Locations for Drone Flying in Myanmar
The areas around Shwedagon Pagoda and anywhere in Nay Pyi Taw sit top on the off-limits list. Even after registration, you must be fully aware that:
Don't fly your drone over large crowds or any individual.
Don't fly your drone near the airport, governmental buildings and military-controlled areas.
Don't fly your drone too close to religious sites, including temples, pagodas, monasteries, nunneries and Buddhism academies.
Only fly your drone during daylight hours and good weather conditions.
As droning makes serious noise, we wouldn't suggest you operate them around schools, residential areas and basically you shall always respect others' privacy.
(* This article is updated on 05/Jan/2018, please feel free to contact us if you got any updates.)
Start Planning Your Trip to Myanmar
Contact an expert in Myanmar that will support you 1-1 from the initial chat, itinerary design, and even on the trip.