Hiking to Inle Lake, Pindaya and Kalaw
A true adventure to Myanmar's pristine nature
The former colonial summer retreat of Kalaw is now hosting more and more adventurers who are drawn by its beauty as a hiking destination. Explore the caves in Pindaya, talk to the Shan people in Kalaw and relax on Inle Lake...
About Hiking in Kalaw Region ...
Kalaw region is brimmed with great hiking trails; itineraries vary from one day up to one week and our 5-day option covers the best part of it.
The best hiking experience comes during November to March with clear skyies, less rain and chances for birdwatching.
Kalaw is the major camp for hiking, however, upmarket accommodation is limited. Basic hotels or guesthouses will be arranged. Chance to sleep at a local monastery.
With the starting point being Heho, this trip can be connected with any trip to Inle Lake of any length.
Hiking Itinerary
This trip follows the route of Heho - Kalaw - Pindaya - Inle Lake with an extra leg to the elephant camp in the valley. Besides these major highlights, there are many smaller villages and towns scattering around. Pitch in your ideas and we can tailor make this trip to your own taste.
Day-01 Heho to Kalaw (1hr by car)
Upon arrival at Heho airport, your private tour guide and driver will escort you to the highland hill station of Kalaw. Check in hotel and leisure for the rest of today.
Accommodation & Dining:
Kalaw Heritage Hotel / None
Day-02 Kalaw to Green Hill Elephant Camp (1hr by car)
After breakfast at your hotel, you will be taken to Green Hill Valley Elephant Camp, one hour away from Kalaw in a lovely valley.
Green Hill Valley Elephant Camp is one of the a few eco camps that focuse on improvement of the living environment of the endangered Asian elephants. Elephants are roaming in the camp freely and workers rebuild their natural habitat. Today you will be a part of their project: learn how to feed, bath and tender these lovely creatures and help out planting more trees. A simple lunch is served at the camp site.
Return to Kalaw in the afternoon and get ready for tomorrow's hike.
Accommodation & Dining:
Kalaw Heritage Hotel / Breakfast and Lunch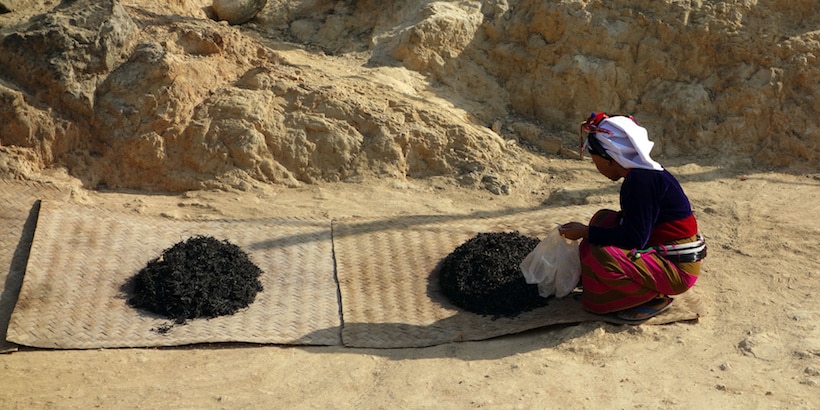 Day-03 Kalaw - Myegya (45min by car)
After breakfast, we will set off on a 45-minute ride to Myegya and meet up with your hiking guide there.
Today's hike will be about 3 hours along tea and cheroot plantations before reaching Taung Myint Gyi Village, home to the Pao people. Have simple lunch with a Pao family.
In the afternoon, you will continue with another 3-hour hiking to Yasakyi Village of the Palaung people who are known for their traditional long house. A long house is big enough for several families of at least 3 generations. Take a look inside their house and learn about the unique building techniques that are passed down from fathers to sons over the ages. Palaung people depend on cultivating cash crops and tanapet for Burmese cheroot cigars, you are welcome to visit their gardens.
Tonight you will sleep at a Paluang monastery.
Accommodation & Dining:
A Palaung monastery / Breakfast, Lunch and Dinner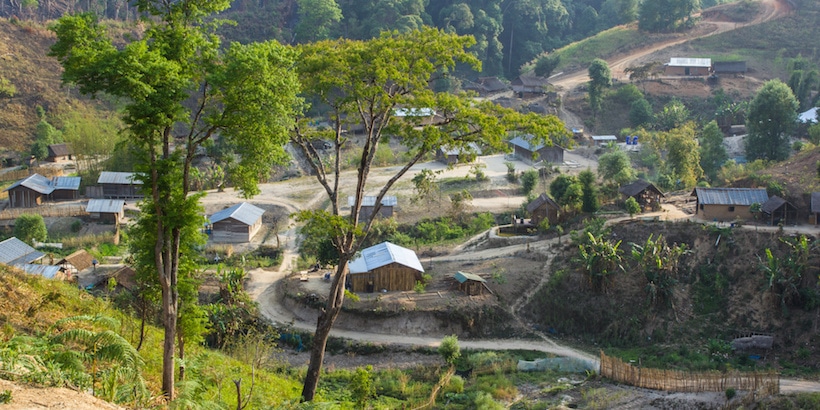 Rise up early and you will enjoy a simple yet delicious vegetarian breakfast with the monks.
Start an early morning hike to the Yasakyi Peak, which will take 3 hours for round-way hike on the mountainous slope.
Continue the hike after a picnic lunch and you will reach other smaller ethnic hill tribes on the way to Pindaya. The afternoon hike will be about 4 hours.
Drive to the main town of Pindaya and check in hotel.
Accommodation & Dining:
Pindaya Farm House / Breakfast, Lunch and Dinner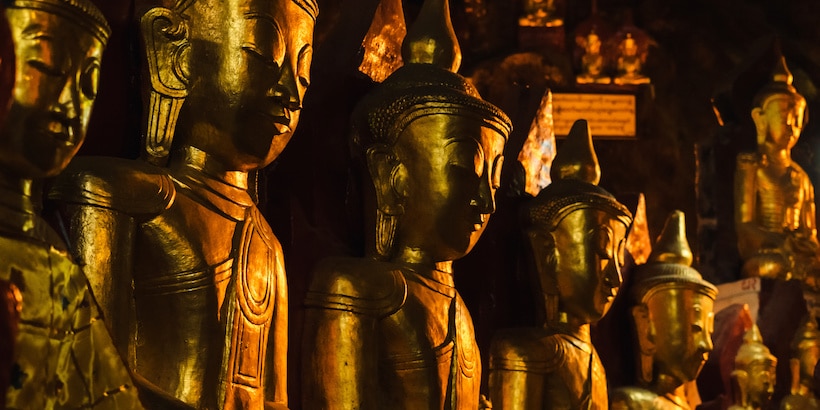 Day-05 Pindaya to Inle Lake (1.5hrs by car)
After breakfast, you will venture into Pindaya Caves, a surreal place housing a great number of Buhdda images covered in gold. They are the offerings from pilgrims over the centuries and seem to be forgotten by time ever since.
Get back to main town of Pindaya and have a stroll around its colonial district before lunch.
You will be taken to Inle Lake in the afternoon. Check in your hotel and enjoy the next couple of days soaking up its breeze.
Accommodation & Dining:
None / Breakfast and Lunch
Gatsby Tips for The Well-Traveled
Bringing you the utmost flexibility, we will make stops and changes of itinerary anytime possible. To ensure you have the wholesome experience, some friendly reminders:
This trip will be operated during November to March, aka the dry season. However, be noted that Kalaw Region is much cooler and showers often come in the early morning and evening.
Your visit at the Green Hill Valley Elephant Camp will be led by the camp crew while your private tour guide and drive wait for you outside the camp.
Our hiking guide and support car driver are all locally born and raised; they might not be as konwledgable as those in the big cities but they will always go the extra mile to make your trip worthy.
For safety reason, this trip is only available for travelers above 12 years old.
There is no restaurants, shops or cafes inside the national park along the hike; please bring some snack and we will have bottle water for you.
You might have one overnight at a local monastery, which is subject to availability and please respect the local monks' life routine.
This itinerary is designed on our experience, which hopefully inspires you. For further information, contact our team anytime!
Start Planning Your Trip to Myanmar
Contact an expert in Myanmar that will support you 1-1 from the initial chat, itinerary design, and even on the trip.