Hiking in Myanmar: Mt. Victoria or Kalaw?
Same awesomeness yet different experiences 
Mt. Victoria in Chin State and the mountainous valley of Kalaw in Shan State offer quite distinct experiences. Learn about the challenges and highlights to get ready for either of them.
About Hiking in Myanmar ...
Mt. Victoria, Kalaw and Kyaing Tong are the three most popular hiking destinations in Myanmar.
The best time for hiking, no matter the region, falls during November to March when the weather is crisp and dry.
Most hiking trails are dirt roads in remote mountainous areas; homestay is possible but be prepared for power cutout and non-western bathrooms.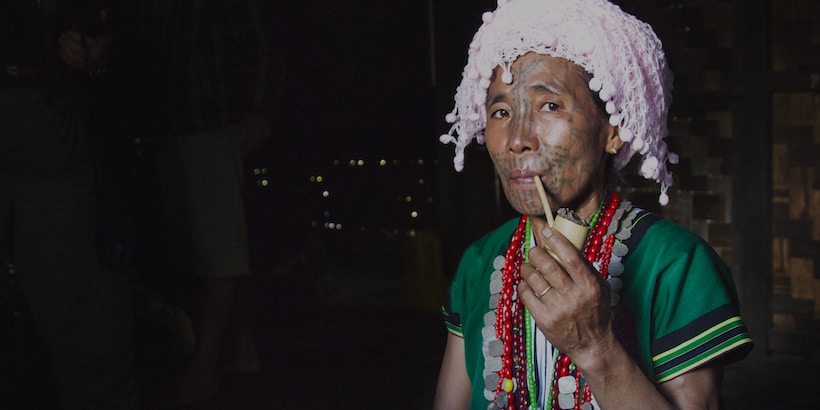 Mt.Victoria - For Professional Hikers
Part of Nat Ma Taung National Park in Chin State in the western part of Myanmar, Mt.Victoria is the highest mountain there and it offers arduous trekking trails up to its 3180-meter summit. Very little visited by tourists, it remains as the biggest biodiversity treasure trove and home to the Chin people who are known for the tattoo-faced womanhood.
Quick Facts
Highlights: National park full with rare flora and animals, Chin tribes, summit climbing along unspoiled trails
Time Needed for Hikes: 2 to 5 days
Physical Demanding: Hard
Accommodation: Local village homestay and guesthouses in Mindat
Location: Nat Ma Tuang National Park, Chin State, Western Myanmar
Trekking Base Town: Mindat
Permit Needed: No permit needed for hiking up Mt. Victoria but further travel to other parts of Chin State might require one
Best Time: Always cooler than other parts of Myanmar, so it's also ok to do the hikes during summer; the best time would be November - January
Transportation:
1. Fly to Nyuang U Airport and take an 8-hour drive to the park;
2. Overnight bus from Yangon takes 10 hours and arrives in the next morning in Mindat, or private transportation that takes 6 to 8 hours.
For hikers to Mt.Victoria, Gatsby will arrange tour guides with years of hiking experiences and support car along the way. Check out our suggested itinerary here: 4-Day Hiking in Mt.Victoria.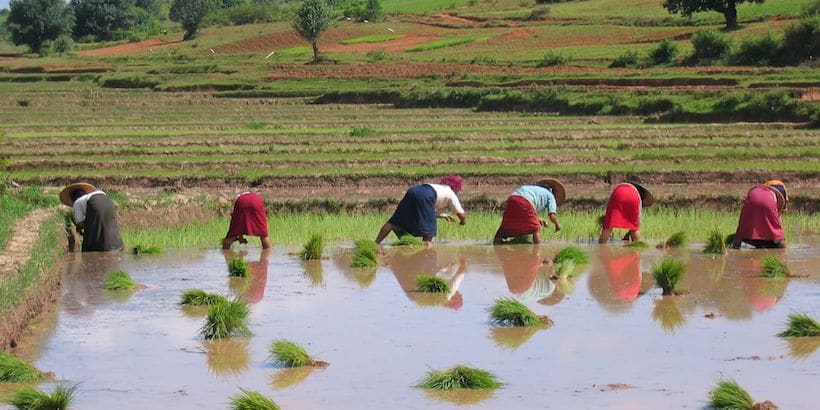 When referred as a hiking destination, hikes in Kalaw cover an extensive range of mountainous terrain around Inle Lake in Shan State. Itineraries range from 1-day option to multiple-day journeys through Inle Lake, Kalaw, Pindaya and other destinations. Besides natural vistas, hill tribes, there is also an elephant-friendly camp which could make a fun day for family travelers.
Quick Facts
Highlights: Natural reserves, birdwatching, Pindaya Caves, hill tribes, Inle Lake and elephant camp
Time Needed for Hikes: 1 to 7 days
Physical Demanding: Medium
Accommodation: Hotels and resorts can be found near Inle Lake and Kalaw, mainly homestay in local villages during multiple-day hiking
Location:Kalaw, Tuanggyi District, Central Myanmar
Trekking Base Town: Kalaw
Permit Needed: No
Best Time: Annual average temperature around Kalaw stays at 19˚C / 66.2˚F, chilly all-year-round and it will be warmer during November to February.
Transportation:
Bus from Bagan takes 8 hours during daytime;
Bus or private car driving from Mandalay takes 6 hours;
Driving from Inle Lake takes about 1 hour.
Hikes around Kalaw can be easily integrated to any trips to Bagan, Mandalay or Inle Lake at any length; here are some sample tours: Suggested itineraries to Kalaw.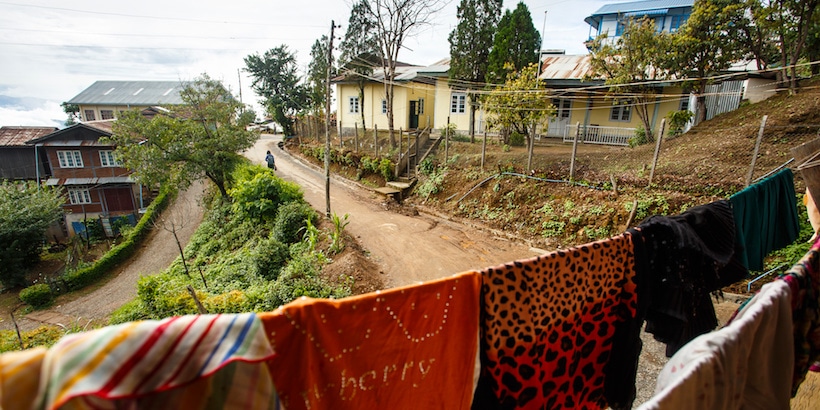 Which to Pick: Kalaw is Better for First-Timers
Keep in mind that Myanmar is still a pretty laid-back country. Being a popular hiking destination doesn't compromise the experiences that Kalaw has to offer. Unlike Sapa in Vietnam or many other hiking destinations in Thailand, Kalaw has yet to be taken over by cafes, restaurants, guesthouses and hiking tour agents. The reasons why it makes an ideal choice for most travelers are fairly straightforward:
Remarkably-preserved natural landscapes.
Friendly hill tribe dwellers who stick to their traditional lifestyles yet are more open to foreigners.
Easy accessibility from Bagan and Inle Lake.
Kalaw + Inle Lake, here comes a great combo of adventure and leisure.
Road conditions are better for support cars and trekking.
Plenty of choices for itineraries that flexibily range from 1-day up to one week.
Cool and cozy for most time, hardly subject to weather changes.
Homestay, elephant camp, hiking, cycling, birdwatching and more experiences, just name it.
No sensitive restricted areas, free to roam!
Besides Mt.Victoria and Kalaw, there are two other destinations for your choice: Putao and Kyaing Tong. More information can be found here: Hiking in Putao: Travel Tips and Suggested Itineraries, Kyaing Tong: An Up-and-Coming Hiking Destination.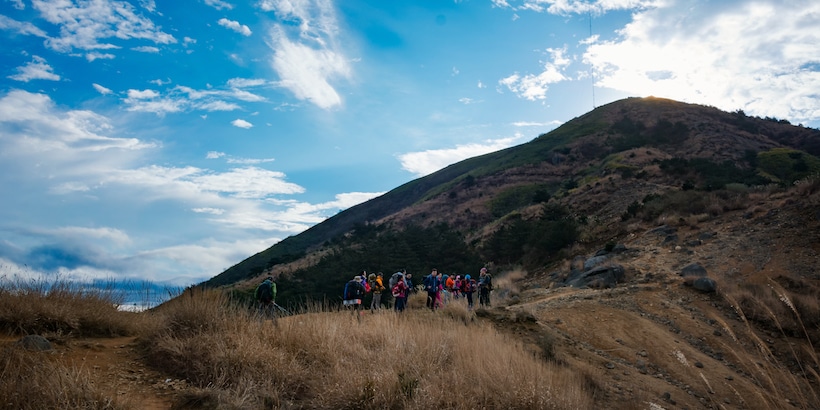 Is Hiking in Myanmar Right for You?
Just as Myanmar is not for everybody, hiking in Myanmar is never a must-do. Being primal and untouched means you get authentic and close-range touch with nature and the people, but it can also mean difficulty. Set aside your interest for a second, we suggest you consider these followings:
Be fairly physically fit.
When it comes to hiking in the mountainous areas, we are talking about at least 10km / 6.2mi of walking on dirt roads on a daily basis. If you hike often in your daily life, that shouldn't be a problem.
Not an excellent idea for babies, senior travelers or ones with mobility difficulty.
Although we will assign you with professional hiking guides and support car, most of the journey will still be covered on your own. Also, accommodation in remote villages offer bare necessaries, limited hours of electricity and no hot water, which is not very ideal for young babies.
Be culturally aware.
You will be staying with local people and ethnic tribe dwellers. Your hosts will try their best to make you feel like home yet sometimes it can be hard while they don't share your lifestyles, ways of thinking and religions.
Allow yourself more time for the hike.
All of our itineraries can be tailor-made to your own needs, which means it can be either one-day trip or a longer adventure. Nevertheless, you don't want to be wore out, right? We wouldn't suggest a hike for travelers on limited time, say less than 7 days.
Gatsby team has done many hiking trips in many regions during different times of the year, each of which turned out an unforgettable experience. It'd be a wonderful thing for you to go through what we've done. If you have more questions about hiking in Myanmar, just talk to us.
Start Planning Your Trip to Myanmar
Contact an expert in Myanmar that will support you 1-1 from the initial chat, itinerary design, and even on the trip.