How Long to Stay in Myanmar
10 days would allow you to take in the best of Myanmar
Myanmar visa allows up to 28 days of traveling and we always encourage our guests to stay at least 10 days as there is so much to do or see in Burma.
Consider These Factors
Myanmar is not directly connected with any western countries. A transit in Bangkok, or another international hub, is needed.
The best time to visit Myanmar falls around November to March. Although it's much cooler and less rain it can still be tiresome if you pack too many activities and destinations in one itinerary.
Domestic travel by air is much easier, however, most flights are in the early morning (say 0600am) and you'd better allow yourself enough time to rest between cities.
It's often no fun when you only scratch the surface, having more time means you see more than just the pagodas and get under the skin of Myanmar.
A 10-day trip to Myanmar includes 2 days for international transit. Bangkok is always a good go-to option. For essential sightseeing in each destination, 1 to 2 days should cover the bulk. 
Travelers will typically stay 2 nights in Yangon, 3 nights in Bagan, 2 to 3 nights in Inle Lake and 2 night in Mandalay. Another typical itinerary design would cut off Mandalay and plan more time for Bagan, especially for photographers.
within 10 days
You have only 8 days at most for Myanmar.
- rushed transit
- only 3 cities
- changing hotels
+ lower travel cost
10 days or more
Maybe visit Bangkok for a couple of days?
+ easy in and easy out
+ more places to go
+ more time to chill
- higher travel cost
Making the Most of Your Time in Myanmar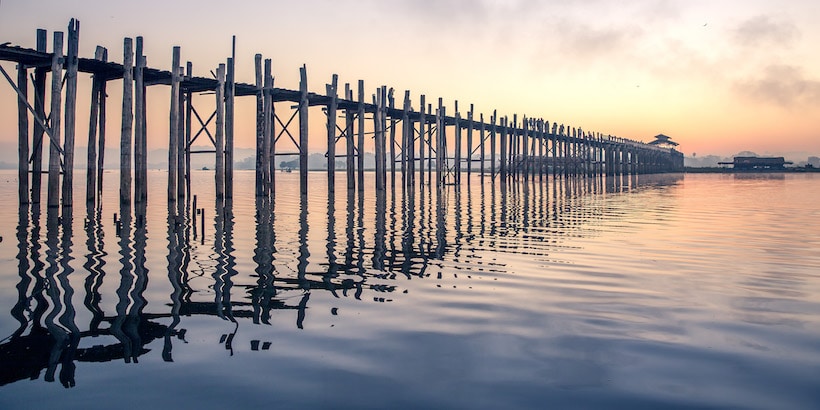 It's not like we have unlimited holiday and Myanmar is far away for most travelers, so it seems ideal to try to cover the best Myanmar has on offered to within one trip, many try to cover the highlights within 7 to 10 days. However, when we talk about "how to make the most of your time in Myanmar", we are not pushing you to jampack your itinerary, we are looking to make the trip varied and authentic while covering the best things to do in Myanmar.
For travelers in general, we suggest planing 2 days in Yangon for the city life and the beautiful Shwedagon Pagoda. The pagoda is as much about people watching and culture as it is about seeing the Pagoda itself. With 2 to 3 days in Bagan, you get to cover most of the primary pagodas plus sunset viewing at one secret pagoda that only a few people know.
Mandalay is also an interesting place to check out, it's nice to spend a few days but if time is short one night could be enough.
Travelers have loved spending a couple of days relaxing in Inle Lake's cool breeze and exploring the lake by boat. Inle is a particular favorite of our team. Exploring the stilted villages by private longboat is a relaxing and refreshing way to explore, especially after the dusty heat of Bagan.
For photographers, we would suggest spending some extra time, ideally 3 days, as photography in this area is greatly subject to the weather. Focusing your trip design more on Bagan and Inle Lake is the pattern for most of our guests; 3 nights at each place. 
If you have more questions about time-framing your trip, or particular focus, we might have better solutions for you and can design a totally customized trip. Feel free to chat with our team anytime.
Start Planning Your Trip to Myanmar
Contact an expert in Myanmar that will support you 1-1 from the initial chat, itinerary design, and even on the trip.