A poetic journey to see the real Myanmar
For river cruise fans or history buffs, a cruise on the Irrawaddy River is reckoned as a journey back in time: rural villages still depending on farming and handicrafts, pagodas are being built and friendly locals waving at you on the shore. See the real Myanmar as it has never changed at all.
Why You'll Love the Irrawaddy
"On the road to Mandalay, where the flyin'-fishes play, an' the dawn comes up like thunder outer China ' cross the Bay!" relive what Rudyard Kipling's seen in British colonial days.
The journey itself is picturesque: vistas of villages, no-man areas, urban areas and vast land dotted with pagodas are scrolling down as you cruise.
Cruises are operated by the world's top-class companies, offering all-inclusive, intimate and luxury experiences.
Subject quite little to weather conditions, enjoy a wide range of land excursions and on-board activities that are suitable to almost all travelers.
The Experiences: Landscapes, Services and Good Memories
Known as one of the best cruising experiences in Asia, the biggest draw of taking a cruise on the Irrawaddy River is distinguish in many ways: taking it slow to soak up in natural landscape, witnessing the changing of the country and encounters with friendly locals, plus luxury services onboard.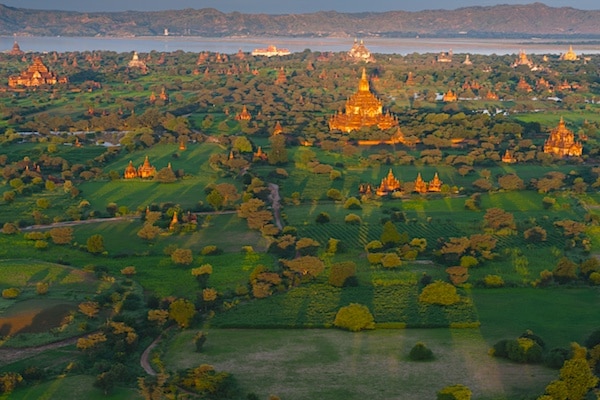 As the cruise navigates through the waterway 2,000-some kilometers, days and nights, cities and countrysides, nature and people are all being presented to you in a graceful fashion. Key sites will include: U Bein Bridge, Bargaya Monastery, Mingun Bell, Ava Ancient Town, Bagan, Tan Kyi Mountain, Shwesandaw Pagoda complex and etc. (* Included sites vary on different cruise routes.)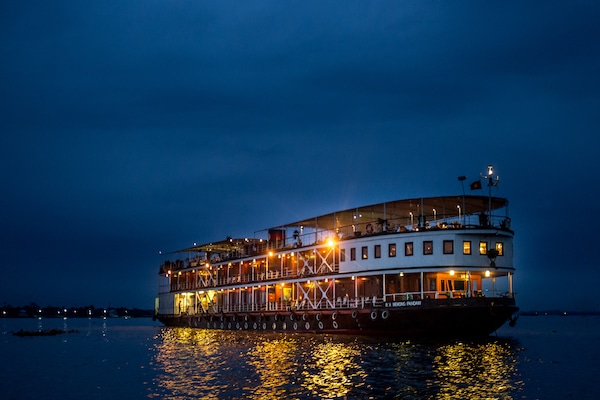 All the vessels that are authorized to cruise on the Irrawaddy River are delicately built and colorfully crafted with local Burmese style and all modern tech supports. Most of the ships are two-storied wooden vessels; spacious cabins with private balcony; sundeck, dinning and event hall, where you will enjoy Burmese and international cuisines and traditional Burmese musicals.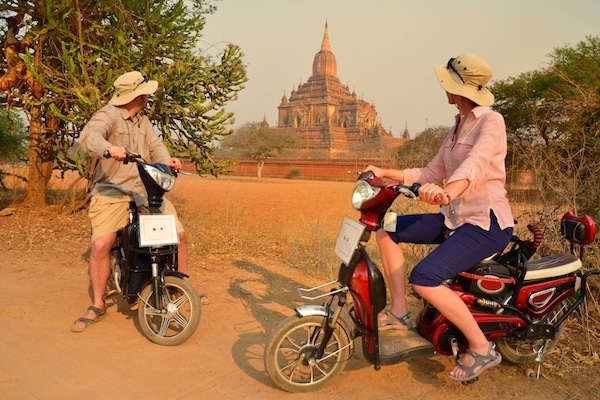 Every cruise makes at least one stop for land excursion during their multi-day itineraries. Overland excursions include short visits to villages, landmark sites and local workshops; you may also choose something more exciting such as e-bike riding, cycling and guided hiking. Onboard, you will have cultural shows, cooking class demonstrations and various choices for leisure.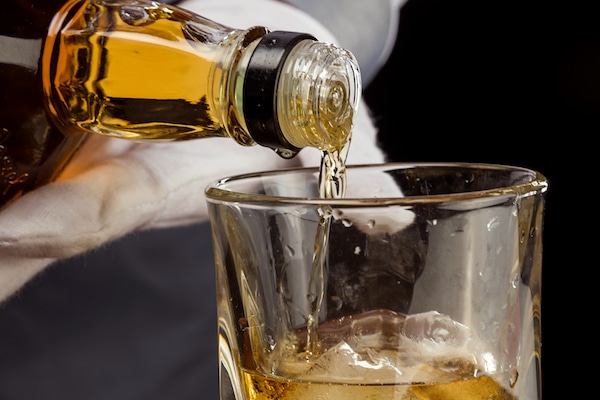 Besides all-inclusive meals, you can also enjoy the possibly most luxury experiences onboard: spa treatment to pamper yourself, cocktail drinks with gorgeous view of the river and leisure lounging while the ship approaches to the next destination. The service crew is well trained, speaking good English and serve with passion and professionalism.
Sample Itinerary
There are handful cruise companies that sail off their luxury vessels on the Irrawaddy River with different itineraries during different seasons. Ship and cabin classes vary yet, according to most travelers who had a taste, such a journey is definitely an everlasting highlight.
Itineraries last from 10 days to 14 days depending on the route and water flow of the season. You may choose longer route between Mandalay and Yangon or a shorter one between Bagan and Mandalay; those two are the most popular routes with other options through distributaries and more remote areas such as Monywa and Merigu area.
Just to get a sense of what to expect, here we will take one itinerary from the RV Irrawaddy Explorer for example.
11-Day Mandalay to Yangon
Day-01: Mandalay - Embarkation
Transfer to the pier and board the cruise.
Day-02: Mingun - Ava
Sightseeing: Mingun Bell, Ava Ancient Town, Mei Nu Oak Kyaung Brick Monastery and nighttime cultural show.
Day-03: Monywa
Sightseeing: Hpowindaung Caves, Standstone Grottoes and Thanboddhay Pagoda.
Day-04: Yandabo - Hnaw Kone Village
Sightseeing: Yandabo Village and Hnaw kone Village.
Day-05: Bagan
Sightseeing: Bagan pagoda complex and sunset viewing.
Day-06: Bagan - Tan Kyi
Sightseeing: Shwezigon Pagoda, Tan Kyi Village and Tan Kyi Mountain.
Day-07: Salay
Sightseeing: Salay Village, Yoke Sone Kyaung Taw Gyi Monastery, Mann Pagoda and Salay's colonial buildings.
Day-08: Magwe - Minhla
Sightseeing: Magwe Ancient City, Mya Tha Lun Pagoda and Naguttama Hill of Minhla.
Day-09: Pyay 
Sightseeing: Thayekhittaya Ancient Town, Sri Ksetra Museum and Shwesandaw Pagoda complex.
Day-10: Yangon - Disembarkation
Arrive ad disembark in Yangon. Transfer to your hotel in Yangon.
Day-11: Yangon Departure
Transfer to the airport and depart from Yangon. End of the journey.
Plan Your Own Irrawaddy Cruise Trip
There are a great number of cruise companies for your choice, varying in budgets, itineraries, routes and services. You can always talk to us for better ideas or refer to our insider guide How to Plan an Irrawaddy Cruise in Myanmar.
Start Planning Your Trip to Myanmar
Contact an expert in Myanmar that will support you 1-1 from the initial chat, itinerary design, and even on the trip.