Hiking Mt. Victoria in Myanmar
A milestone set for the brave
Untouched, unspoiled and unforgettable. Mount Victoria in Chin State, western of Myanmar fills right into the bill. Not for everybody, it's only for those who up to the challenge.
Must-Knows about This Trip...
Mount Victoria, or at Ma Taung, is located in Chin State and the easiest way to get there is by a 5-hour drive from Bagan to Kanpetlet.
November to January is the best time for hiking; the chance for birdwatching is all-year.
Accommodation is homestay and basic hotels, which is the best way to mingle with the locals.
Some areas of Chin State are off-limits to foreigners and hiking trip to Mt. Victoria must be arranged by a travel agent like us.
This 4-day journey is a sample and it can be added as an extra leg to any trip to Bagan or the areas around. Due to limited accommodation choice, specific homestay will be advised upon booking. One reminder: this trip offers better experiences during November to early April.
Day-01 Bagan to Pakokku (30min by boat), Pakokku to Mindat (4hrs by car)
In the morning, your private tour guide will escort you to the pier. Board the cruise boat on the Irrawaddy River that takes you to Pakokku. The boat trip is a part of the picturesque Bagan - Mandalay cruise journey with a stop at Pakokku - an ancient town famed for tabacco and thanaka powder.
Upon arrival in Pakokku, your tour guide will show you around its vibrant Thanaka Market and cheroot market. Have some simple lunch in town.
In the afternoon, you will kick back in the car on the way to Mindat. Arrive by the evening, check in a simple lodge named Mountain Oasis Resort.
Accommodation & Dinning:
Mountain Oasis Resort / Lunch & Dinner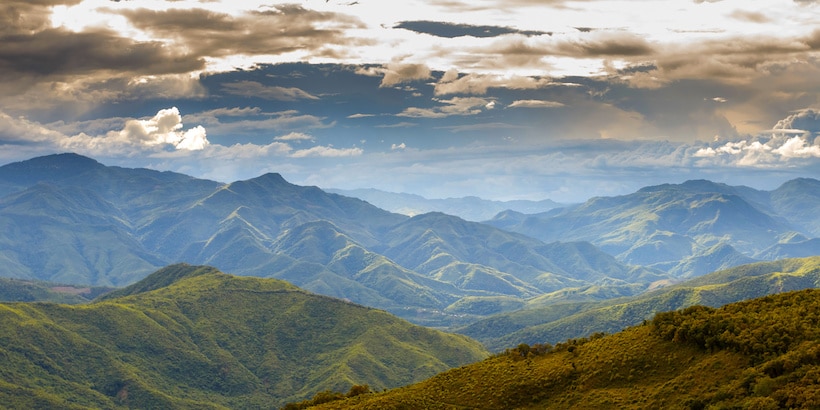 Day-02 Mindat to Aya Camp (1hr by car) - Mt. Victoria Hiking (4hrs)
After a simple breakfast at the lodge, you will hit the road to Aya Camp.
Gear up upon arrival at the camp and you will start a 4-hour trekking trip up to the summit. Along the way, you will learn about some endangered animals and birds that take home in Mt. Victoria. The temperature here is much lower than other parts, make sure you bring along a wind block and hat. You will have simple picnic lunch along the way.
You will be back to Aya Camp by the evening.
Transfer to a small guesthouse in Aya Village and enjoy a restful night.
Accommodation & Dinning:
Guesthouse / Breakfast, Lunch & Dinner
Day-03 Aya Camp to Kanpetlet (3hrs by car)
Enjoy a crisp morning in the Chin hills. Today you will go on a 1-hour hike around the nearby Chin villages.
You will see there are more small churches than pagodas and temples as majority of the Chin people are Christian. Saunter freely in the village and chat with the locals. Learn about the face-tattoo cultures for Chin womanhood.
Have simple lunch at a small diner.
In the afternoon, you will ride along the rolling mountain ridge to Kanpetlet. Arrive by the evening and check in your a simple lodge named Sky Palace Villa Resort.
Accommodation & Dinning:
Sky Palace Villa Resort / Breakfast, Lunch & Dinner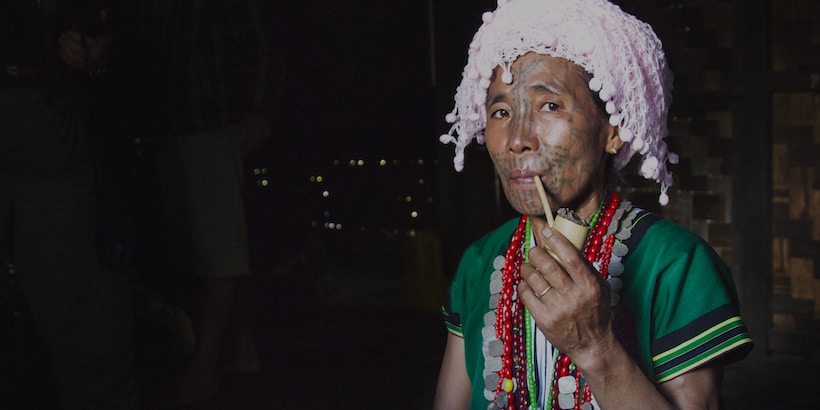 Day-04 Kanpetlet to Bagan (6hrs by car)
Your adventure continues after breakfast.
On the way back to Bagan, you will drop by many small villages home to the friendly Chin people.
Back to Bagan by the evening and transfer back to your hotel or the airport.
Accommodation & Dinning:
None / Breakfast and Lunch
Gatsby Tips for The Well-Traveled
Bringing you the utmost flexibility, we will make stops and changes of itinerary anytime possible. To ensure you have the wholesome experience, some friendly reminders:
This trip will be operated during November to April, when it's less rain and cooler. Itinerary is subject to change during other time of the year.
Foreigners are not allowed to visit Mt. Victoria or the areas nearby on their own.
Our hiking guide and support car driver are all locally born and raised; they might not be as konwledgable as those in the big cities but they will always go the extra mile to make your trip worthy.
For safety reason, this trip is only available for travelers above 12 years old.
There is no restaurants, shops or cafes inside the national park along the hike; please bring some snack and we will have bottle water for you.
This itinerary is designed on our experience, which hopefully inspires you. For further information, contact our team anytime!
Start Planning Your Trip to Myanmar
Contact an expert in Myanmar that will support you 1-1 from the initial chat, itinerary design, and even on the trip.