How to Get Your Myanmar Visa
As the last Asian country open to outside world, Myanmar is now welcoming more and more international travelers. Getting your Myanmar visa is the first step to your trip to this amazing country. Get all the information you need here. 
Myanmar Tourist Visa
Passport-holders of almost all nationalities except Brunei, Cambodia, Indonesia, Laos, Philippines, Thailand, Singapore, and Vietnam are required to obtain a tourist visa before entry to Myanmar.
FIT or group tour travelers are all required to apply for their own individual tourist visa.
A tourist visa is valid for 90 days from the date of issue. Re-application is required in case of expiration.
Single-entry for 28 days of stay; multiple-entry requires a visa re-application.
One may apply for a tourist visa either online or at the local embassy. It's best to do this online.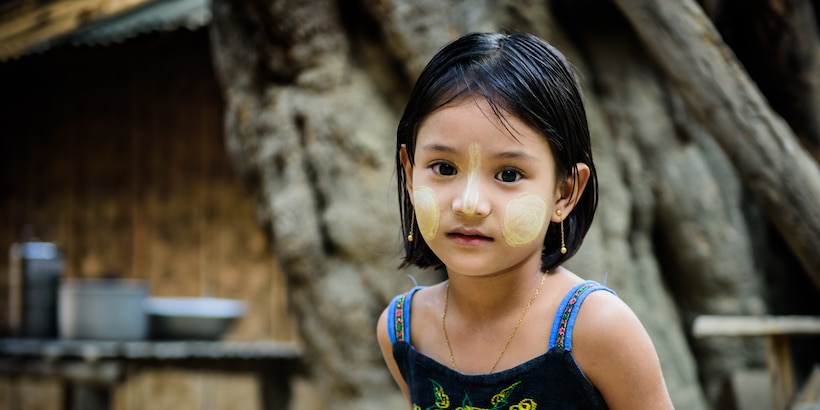 How to Apply for Myanmar Tourist Visa
Although a few steps late than its neighboring countries, the online application system of Myanmar visa just makes things easier. But be noted that the online application is just for visa approval and you still need to go through immigration and get your passport stamped upon arrival. If there is a Myanmar embassy near your place or you are in Bangkok for a while, then apply locally, which is a bit of challenge for first-timers.
Online Application
Myanmar eVisa is the one and only official website for online application.
Things you need:
Your own passport that is still valid for at least 6 months after the trip
A digital or hard copy of color photo (4.6cm x 3.8cm) that is taken within the last 3 months
A credit card for online payment of USD50/person/application (Visa, Master, American Express or JCB)
Application process is pretty easy: fill out the form with your passport information and trip details (visa type, nationality, port of entry and security verification code), sumbit, pay online with credit card and you will receive an email within one hour, which puts you towards the 3-working-day waiting list before a visa approval letter comes through.
Note: Online payment is non-refundable.
Local Embassy
Applying your tourist visa at a local embassy is also an option in some cases: big group traveling or dense with computer. Just be noted that this should be done at least 4 weeks prior to your travel. You will need these things before application:
Your passport that must be valid for at least 6 months after the trip
2 hard copies of passport-size photos taken within recent 3 months
A self-addressed and pre-paid envelope or courier satchel. If you are doing that for more than one traveler, make sure the envelope or satchel is big enough to hold all the passports.
Payment needs to be made in cash, money transfer, bank cheque or company cheque at a fee of USD50/person/application. Personal cheque is not acceptable. Just to be safe and save some trouble, it's better to call the local embassy about the possible payment means beforehand.
A personal contact phone number during the business hours
The procedure is easy work: download a visa application form and fill it out, seal it along with your passport and photos and choice of payment (however, putting cash inside the envelope is not recommended), mail the envelope or satchel to the local embassy of Myanmar.
It will take 3 to 5 working days before your visa approval letter is sent back to you. The first-time entry may take longer so it's advisable to contact the local embassy to get a clue about the time needed before application.
In Bangkok
Since a trip to Myanmar is more or less involves with some extra days in Thailand, some travelers (especially the experienced ones) choose to complete the task while they are in Bangkok. Nevertheless, for first-timers to Asia, this might sound like a risk that would probably sabotage your trip if anything goes south; thus we suggest you stick to the first option - online application.
These are the things you need:
Your passport that is valid for at least 6 months
A Tourist Visa form and an Arrival Card, which are provided in hard copies at the embassy desk
Two passport-size color photos taken with recent 3 months
A copy or your flight tickets to/from Myanmar (this is just for precaution, not a mandatory material but nice to have)
The office is open for visa application from 0900am - 1200pm but closed on weekends and both Thai and Burmese national holidays. You will find a small copy shop at the street corner before the office, where they provide the same forms you can complete before going into the office. With your filled out forms, photos, passport, possibly flight ticket copies and payment of Thai Baht 810 (extra 300B is needed for express service), you will enter the office and wait in a queue.
The process is fairly fast and normally if you hand in all materials the first thing in the morning, you can expect the visa in the afternoon within the same day. If you come in late, you may expect the visa within 2 to 3 working days. However, it's always advised to leave some time room in case of any problems. Make sure you complete the application at least 3 working days ahead of your arrival date in Myanmar. Visa collection time starts from 0300pm till 0500pm the office closes.
Address: 132 Sathon Nuea Rd., Bang Rak, Bangkok 10500
Phone: +66 02 233 2237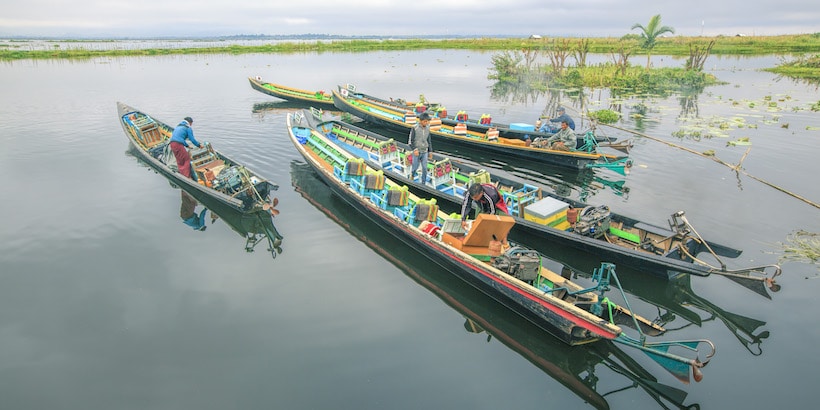 Important Notes
Once you get it started, you will see it is not that hard as you expected. That being said, there are still some details that require your attention.
The Forms
All the forms, regardless online or paper, are very straightforward and you won't have any problem filling them out. However, you may need to pay attention to Occupation column, where it's better not to write something controversial like "journalist" or "photographer".
And for Place of Stay, it is better to write down some hotel/hostel's address rather than a local's residential address.
Children's Application
If you are traveling with children under 7 years old (at the time of application), their information should be written in the minor section of your own application form, in exact accordance to their passports.
Ports of Entry
Currently eVisa is only allowed for entry through these following airport and checkpoints:
- Yangon International Airport
- Mandalay International Airport
- Nay Pyi Taw International Airport
- Tachileik Land Border Checkpoint
- Myawaddy Land Border Checkpoint
- Kawthaung Land Border Checkpoint
- Tamu Land Border Checkpoint
- Rih Khaw Dar Land Border Checkpoint
Unlike port of entry, you may exit from any airport/checkpoint. However, for the Htikee Land Border Checkpoint only exit is allowed.
Cruise Passengers
For those who enter Myanmar by international cruise, eVisa is not available and you may consult with your travel agent for pre-arranged visa before your cruise.
Since it is frankly quite straightforward, any traveler is up to the task. It is always better to handle the visa thing on your own so that important information will not get messed up. If you need more assitance for applying visa, please do feel free to talk with us.
Start Planning Your Trip to Myanmar
Contact an expert in Myanmar that will support you 1-1 from the initial chat, itinerary design, and even on the trip.