Most-common disease and what vaccinations are needed
The potential exposure to some common disease that are prevalent in Myanmar might hold back some travelers. However, all you need to do is understanding the situation and be medically fully prepared. 
Healthcare in Myanmar
The country has suffered from over 50 years of negelct of nation-funded healthcare and is now struggling to build up basic healthcare system.
The old military goverment spent only 2% of GDP on healthcare but the new government promised an increase that would likely turn things around.
Some communicable diseases such as malaria and Zika are the biggest threats to look out.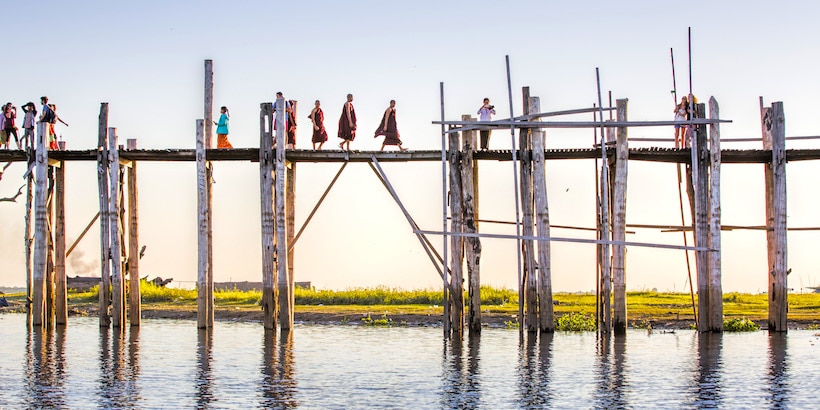 Most-Common Diseases and Needed Vaccinations
Myanmar's suffering from various communicable diseases is the result of both its climate and lag-back in fundamental medical system. Here are some most-common diseases and list of vaccinations that you should consider before traveling to Myanmar.
Hepatitis A: Contiguously infected via fecal-oral route by contaminated food and water, also person-to-person contact. Vaccination for hepatitis A is needed if one's never had before.
Vaccination for hepatitis A is a 2-dose shot that is administered 6 months apart. The first shot should be taken at least one month ahead your travel.
Hepatitis B: Also highly prevalent in Myanmar and people who are exposed to blood, body fluids of an infected person or unprotected sex with one are at high risk. Especially recommended for travelers with long itineraries or outdoor activities.
Children or teens who are never vaccinated before should have the catch-up shots for this 4-dose vaccination. Adults should firstly consult with a doctor.
Japanese Encephalitis (JE): The latest Japanese Encephalitis outbreak happened in 2014 in Rakhine State and now the entire country is at risk. It is infected by bite of infected mosquitoes. Vaccination is recommended for long-term travelers, travelers to Rakhine State or mountainous regions, and children in general.
One should take this two-dose vaccination administered 4 weeks apart, the second dose of which should be done at least one week before you arrive in Myanmar.
Rabies: Most street dogs and pets are not vaccinated, which puts the country as the highest in death rate caused by rabies of an average number of 1,000 per year. Travelers, especially children who are at relatively higher risk, who have plans of visiting the rural side, camping or caving, should be aware of bites of possibly infected animals such as dogs, rats, bats and other mammal animals.
Pre-exposure injections of 4 doses help prevent rabies symptoms, which should be completed at least 4 weeks ahead to your travel. Post-exposure shots shall be sought at local hospital within the first 24 hours after the incident; it will be 4 shots for those who are not previously vaccinated and 2 shots for those who are.
Typhoid Fever: Easily infected via facel-oral methods and person-to-person contact, travelers who are prone to eating questionable food or drinking tapping water, or have been staying with locals for a long time are facing big danger of typhoid fever.
Being one major region with drug-resistant typhoid, travelers to Myanmar should consult a doctor for getting vaccinated before the trip.
Malaria: Myanmar has long been a country with strains of malaria which are resistant to some specific medications including chloroquine, mefloquine, hydrochloride and sullfadoxine-pyrimethamine. Death rate has dropped down to less than 1% during the last 30 years yet it is still possible that traveler get infected by bite of infected mosquitos. Strongly recommended to those traveling to rural sides, or going on hiking and camping trips.
Injectable malaria vaccination is provided for children above 2 years old with a wide yet uncertain argument that it might cause side effects on children between 2 to 6 years old. Anti-malaria pills are much easier to access and should be taken on a regular basis.
Yellow Fever: Yellow Fever is the only disease that is still subject to international rules concerning vaccination requirement for international travel. World Health Organization has mapped Myanmar as one of the highest risk country of yellow fever. Travelers to Myanmar who take transit in any country of region at risk of Yellow Fever are required to have a yellow fever vaccination certificate.
Vaccinations for yellow fever is in tight supply worldwide and travelers should consult a doctor and make appointment at local clinic before travel.
It is always a good thing to check out governmental announcements about any possible diseases of the places you are traveling to. Once you've learnt about what risk there might be, you will know how to get yourself prepared properly. If you still got something bothering you, talk to us and find out how we can help.
Start Planning Your Trip to Myanmar
Contact an expert in Myanmar that will support you 1-1 from the initial chat, itinerary design, and even on the trip.