Angkor Wat wonder, cityscape and beautiful beach 
Learn about Cambodia's saddening past and thriving present in Phnom Penh, stand in awe in front of the wonder of Angkor Wat and finally unwind yourself in Sihanoukville's beach, a thorough trip to all the best highlights of Cambodia.
Why You'll Love This Trip …
Visit Angkor Wat with a scholar who's spent his life on Angkorian arts and explore some unseen parts of the grand complex.
The dark past of Khmer Rouge makes Cambodia the way it is for today and meet with two survivors from that period to understand more.
Fly to Sihanoukville and unwind on its white sandy beach.
If you want to avoid the western hordes during Christmas in Thailand, this trip is the best bet.
12-Day Grand Cambodia Tour with Beach Free Days
This trip is designed for anytime of the year. The dry season during November to March brings the best experience. While tourists are flocking Vietnam and Thailand's beaches during December, Sihanoukville provides you a great alternative. We will have some adjustments and pace it down during the rain season so that you won't get caught up by the downpours.
Whenever you are traveling, this sample trip can be re-arranged to suite your own taste.
Day-01 Phnom Penh Arrival
Make your way to Cambodia's capital Phnom Penh. The city used to be a port at the confluence of the Mekong and Tonle Sap Rivers and was made capital of the country since 1865 during the French colonized time. Transfer to your hotel upon arrival and free at leisure.
Gatsby Tips:
Gatsby's hotel choice: Plantation - Urban Resort and Spa, only a few minutes of walking to the main sites of Phnom Penh yet secluded enough for some relaxing time.
You can get to Cambodia by air, waterways or overland and a flight from Thailand is always the easiest way. For more options, you can check out our guide at How to Get to Cambodia.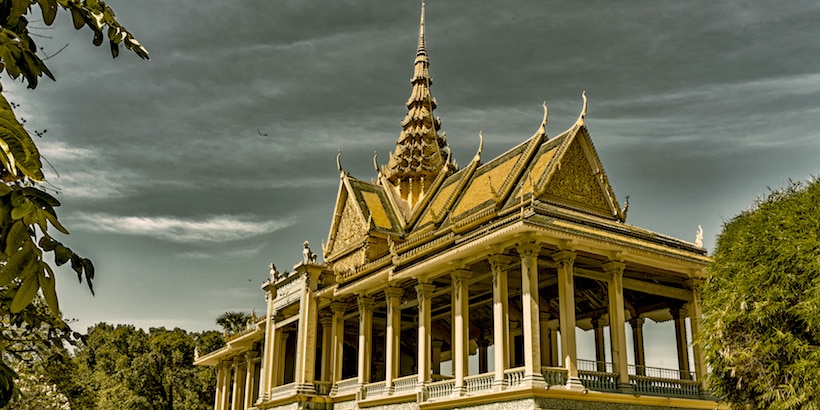 Day-02 Phnom Penh Highlights
After breakfast, take a short Tuk tuk ride to the Royal Palace and Silver Pagoda, both are great for a brief introduction to Cambodia's royal court living and history. Get to the National Museum before lunch. Your lunch will be served at a nice local restaurant named Eleven One Kitchen, whose owner focuses on environmental protection and serving organic healthy food.
In the afternoon, we will drive out of town and reach the sites of S21 Museum and the Killing Fields, where two survivors from the Khmer Rouge will walk you through the darkest period of Cambodian history. This will not be pleasant for either you or the survivors but it's an important insight you should get of the country.
You might still be haunted by the scenes you see back in the S21 musuem after the tour. We will ease that feeling by a nice dinner at a riverside restaurant called La Croisette, serving nice French cuisines and international fusion. Walk around the Phsar Reatrey Night Market before returning to your hotel.
Gatsby Tips:
We will pay a fair amount to the tuk tuk driver, who usually doesn't expect tipping. However, a small tip of USD1 or so will be highly appreciated.
Itinerary can be adjusted if you are concerned the content of the S21 Museum and Killing Fields is not suitable for your children.
Cambodia's street food flair is famous for freaky snacks such as fried insects and silk worms. You may have a try but we'd suggest you go easy or stay away.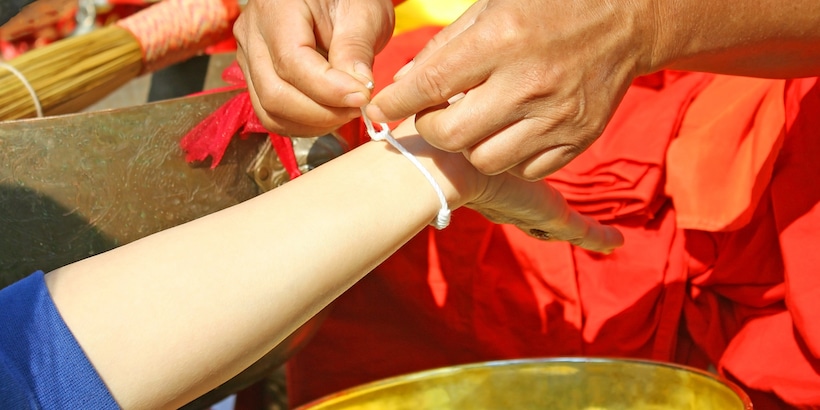 Day-03 Oudong Ancient Capital
Before the French made Phnom Penh the capital of Cambodia, the ancient city of Oudong has been the religious center and royal seat for the Khmer Kingdoms. Today you will get to this ancient capital after an hour of driving.
Climb up to Oudong Mountain and get a view of the entire city dotted with temples and pagodas. Check out Preah Sakyamoni Chedi , which was believed to house some holy relics of the Buddha himself. The great silver-covered chedi shows cross section of Buddhist and Hindu motifs. As a royal worship site, there are some royal burial sites for some Khmer kings.
After a Khmer lunch served at a local dinner, you will visit a small temple where the host monks will give you a personal blessing ceremony. Flowers will be presented during the chanting and you will receive a cord tied up your hand as a symbol to cast off bad luck and bring forth a happy year.
Return to Phnom Penh before sunset.
Gatsby Tips:
There will be 509 steps up to the summit of Oudong Mountain, which will be an easy climb for most people. There will be some local kids offering "guiding service" along the way, who will prbably give up chasing you after you say no thanks nicely.
Getting a personal blessing is not mandatory. If that is not your thing due to different religious beliefs, we can change this to a brief monk chat.
Day-04 Phnom Penh to Siem Reap by air
Being chaotic and lively, Phnom Penh's streets offer you interesting views of local daily life. Today you will watch some street arts around Street 93 and check out the bustling Russia Market.
After lunch you will be taken to the airport. Fly to Siem Reap and transfer to your hotel.
Gatsby Tips:
Gatsby's hotel choice: Viroth's Villa, elegant French deco throws you back in time and its location is just perfect: not too far away from the night market and Pub Street yet the lush surrounding makes you have a good night.
Free time ideas: Siem Reap is a rather small town and it only takes one hour or so to cover the entire town, why don't you go out for a drink at the Pub Street or check out the Angkor Night Market?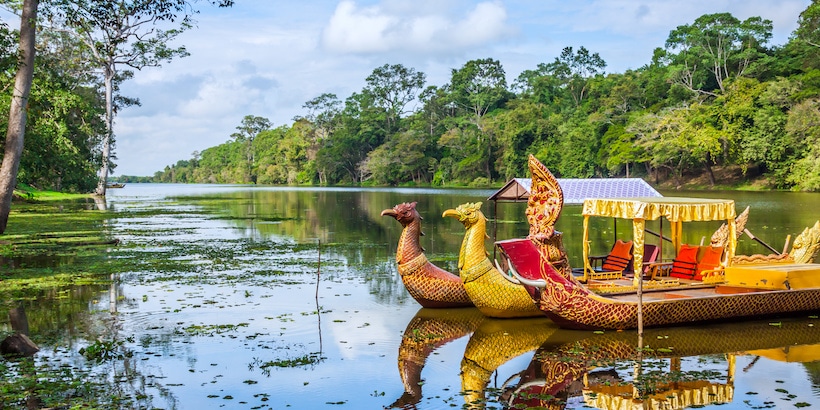 Day-05 Reading Angkor Wat
Wake up early in the morning and go for a sunrise watch at Angkor Wat's main gate. Return to your hotel and have breakfast before meeting up a Khmer scholar at Angkor Wat.
For two hours you will be with the scholar who will share you some interesting insights of this wonder: from history to art, from details of the carvings to the construction process, every question you want to ask about Angkor Wat will be answered.
Enjoy a nice Khmer-French lunch at Viroth's and then you will get to Ta Prohm, where the movie Tomb Raider was taken. After the visit, get on a traditional Gondola boat to ride along the moat of Angkor Thom and weave your way to the less-known Prasat Chrung Temple for a stunning sunset.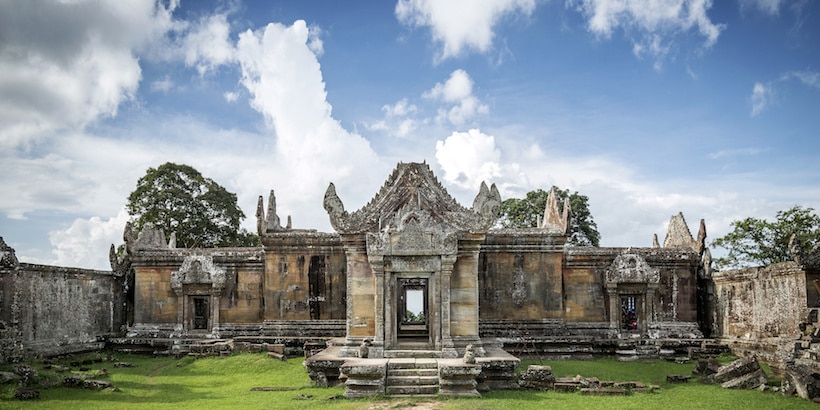 Day-06 Preah Vihear Temple Exploration
Standing high on the mountain by the Thai-Cambodia border, Preah Vihear Temple is an ancient Hindu temple built during the Khmer Empire (11th - 12th centuries AD) and became a UNESCO World Heritage Site in 2008. Thailand and Cambodia have been fighting over the claim of this temple since 1940's and the the International Court of Justice ruled the temple to Cambodia in 1962.
After a drive of 2 hours out of Siem Reap, you will reach this less-visited yet still impressive site. Following 163 steps made of giant stone slabs, you will reach the massive site by its main temple. You will likely run into some monks and novices on their expedition trip as it's one of the holiest temples in Cambodia.
You will have a simple lunch on the way back to Siem Reap. Return by the evening and we have booked you a traditional Khmer massage to relax from today's walking.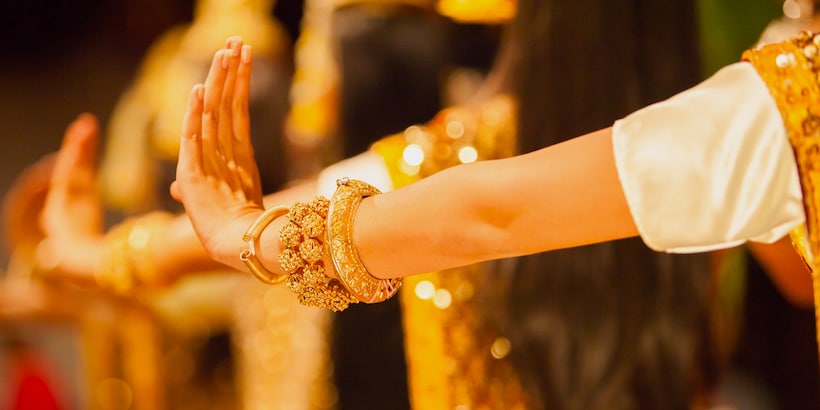 Day-07 Less-Visited Temples in Angkor Wat
Get up early today and try to capture the first sunshine at Banteay Srei . This small-scale temple was built in the 10th century dedicated to the Hindu god Shiva. Exquisite carvings of pink sandstone depict the fights and life of the Shiva and the fellow divine beings.
Enjoy some simple food and drinks on the way to Phnom Bok, the most secluded temple that is 25km from Siem Reap. As there's no public transportation or even a parking lot there, less tourists are seen. This stunning temple was built on the top of one of the three hills that were chosen by the King Yashovarman I that had high religious value during the Angkorian period. A climb up to the summit brings you spectacular views of the Tonle Sap Lake and surrounding Angkor.
In the afternoon, you will visit Bayon Temple, which is widely known for the Smile of Angkor of the gigantic stone-carved faces. Back to your hotel and take a short rest before attending a nice Apsara Dinner Show at a deluxe resort, which will be a perfect ending for your visit to Siem Reap.
Day-08 Siem Reap to Sihanoukville by air
Enjoy some free time in Siem Reap after breakfast. Take a flight to Sihanoukville. Transfer to your hotel and free at leisure.
Gatsby Tips:
Gatsby's hotel choice: Tamu Hotel, located on the sandy beach of Koh Rong facing the ocean, their Sea Front Deluxe is an ideal hideout in tropical forest, featuring quiet room, romantic decoration and private patio.
There are a lot of beaches in Sihanoukville and Koh Rong is our pick for its unspoiled beachside, tranquilness and a good range of hotels.
The private transfer to your hotel has no tour guide but the driver can speak simple English.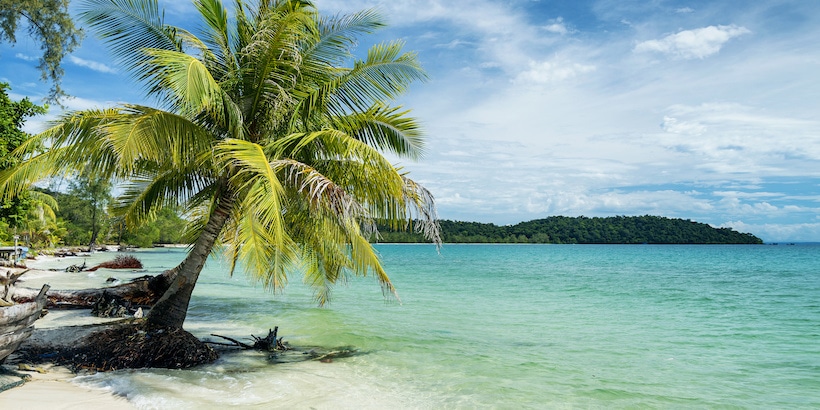 Day-09 to 11 Sihanoukville Free Days
Enjoy your free days in Sihanoukville.
Day-12 Sihanoukville Departure
Mostly travelers will fly to Phnom Penh to connect their international flights; Sihanoukville does have some regular flights between Thailand. Transfer to the airport and depart from Sihanoukville.
For most trips that we've done, we always work with our guests to create an itinerary that both brings forth Cambodia's charms and fits with one's likings. If you have some ideas of when to travel, what to do, where to go, where to stay, even what to eat, why don't you send them along and see what they can do for your own discovery in Cambodia.
Start Planning Your Trip to Cambodia
Contact an expert in Cambodia that will support you 1-1 from the initial chat, itinerary design, and even on the trip.