Getting visa, transportation and more tips
Here are some useful tips on getting to Myanmar, getting a visa, transport, flights and more.
Getting Ready: Visa & Route
Myanmar visa can be obtained online from the official site eVisa at a cost of $50 USD. Or one can apply in person while in Bangkok.
Regular flights from Bangkok, Singapore, Guangzhou, and Kunming are the first choice of entry to Myanmar's three major international airports: Yangon, Mandalay, and Nay Pyi Taw - this one more for business.
Border-crossing from Thailand or India is possible as long as the entry port is authorized with your type of visa.
Ruili-Muse border-crossing from China is now closed to foreigners until further notice (last updated December 2018).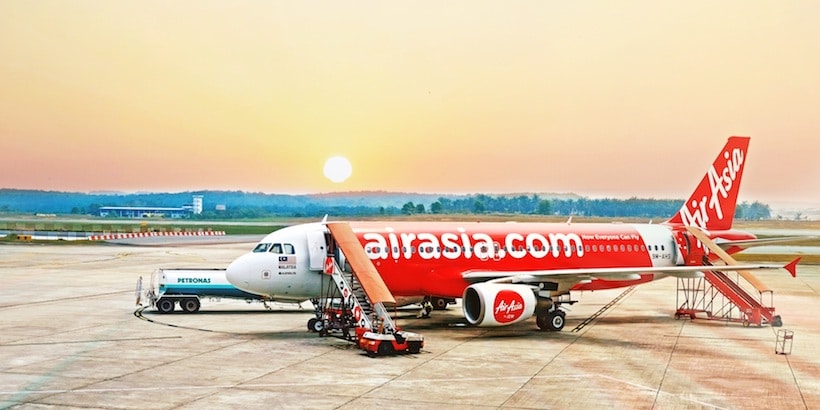 Getting to Myanmar - Flight or Overland
By air
No direct flights between western cities and Myanmar, which means you will need to make transit in a third destination. Yangon, Mandalay and the capital Nay Pyi Taw have inter-Asia flights from Singapore, Dubai, Doha, Kuala Lumpur, Bangkok, Guangzhou, Hong Kong and etc.
Bangkok to Yangon: flight time: 75 minutes, 20 direct flights per day
Bangkok to Mandalay: flight time: 115 minutes; airlines, 3 direct flights per day
Chiang Mai to Mandalay: 90 minutes one direct daily flight by Bangkok Airways
Singapore to Yangon: 3 hours, 12 direct flights per day
Kuala Lumpur to Yangon: 2 hours and 40 minutes, 5 direct flights per day
Hong Kong to Yangon: 3 hours and 20 minutes, 6 direct flights per day
Guangzhou to Yangon: 3 hours and 20 minutes, one direct flight by China Southern Airlines
Guangzhou to Mandalay: 3 hours, one direct flight by 9Air
Kunming to Yangon: within 150 minutes, 2 direct flights per day
Kunming to Mandalay: within 2 hours, 3 direct flights per day
Dubai to Yangon: 5 hours and 15 minutes, one direct flight by Emirates
Doha to Yangon: 6 hours, one direct flight by Qatar Airways
Overland
Thailand has been so far the most common entry for border-crossing. There are four official checkpoints: Mae Sot/Myawaddy, Mae Sai/Tachileik, Ranong/Kawthaung, Phunaron/Htee Kee, Mae Sai/Tachileik of which might be the easiest as it can be put right after some days in Chiang Mai or Chiang Rai.
While Thailand has a visa-free policy for many westerners, overland entry to Myanmar still requires a valid visa obtained beforehand and there is a separate window for foreigners at the checkpoints.
Both Thai baht and Myanmar kyat can be used at these checkpoints.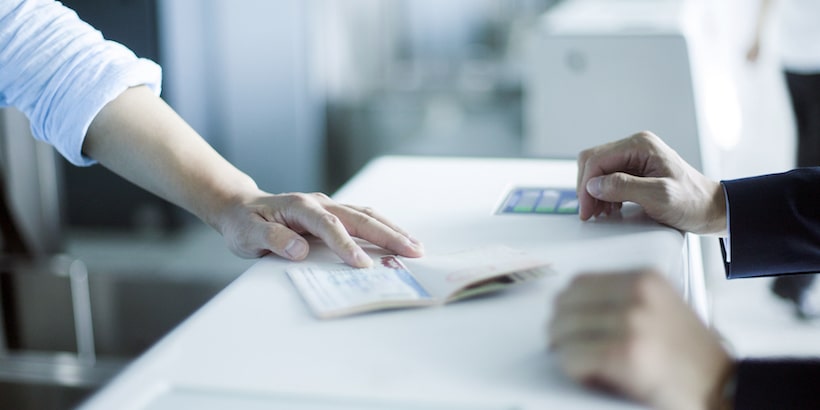 Getting Your Myanmar Visa
Applying online
To Get to Myanmar the first thing you need to arrange is a visa. This is now very easy. Just fill out the form, submit and pay, and then you will receive a visa approval letter within 3 days, which is not the actual visa. This approval letter will be used to get your passport stamped upon arrival.
You will be required to state a port of entry which should be consistent with your actual arrival. Options are as follows:
Airports: Yangon, Mandalay, Nay Pyi Taw
Land checkpoints: Tachileik (Myanmar-Thailand), Myawaddy (Myanmar-Thailand), Kawthaung (Myanmar-Thailand), Tamu (Myanmar-India), Rih Khaw Dar (Myanmar-India)
Port of exit, on the other hand, doesn't seem to matter as it is not mandatory to be stated up-front nor consistent with the entry, however, this could change so please make sure you always read the government's visa website yourself.
Online process takes no more than 3 days at $50 and for $56 you can buy the express service. There are no additional fees when you arrive in Myanmar, you simply have your passport and visa paper (the print out you receive from the government visa site via email) stamped.
Myanmar's Tourist e-visa is valid for 28 days and offers a single entry.
Applying in Bangkok
If you plan to link Myanmar to another south-east Asian destination Bangkok works well. If you plan to visit Bangkok you could also apply for a Myanmar visa at Myanmar's Embassy in Bangkok. This takes two working days and you can pay in either U.S dollars or Thai baht.

Myanmar Embassy Bangkok

Tel: +6222344698.
Email: mebkk@asianet.co.th.
Address: 132 Sathorn Nua Road, Bangkok, Thailand
Myanmar is not a country taken easily. Skimming it would be actually a waste instead of time-saving. We always suggest our guests make the most of the 28-day visa. Spare more than one week, perfectly two weeks in Myanmar as it takes time to really get under the skin of the country and its lovely people.
Online application is fairly straightforward and no agent makes profit from it. You do it by yourself or we do it for you, it makes no difference. However, the fee is non-refundable so make sure every detail is correct.
We strongly suggest entry and departure by air. Travelers who enter overland sometimes will be restricted to a certain area and cannot travel further due to military control, which sounds non-sense but totally out of our hands.
When choosing your entry flight, try with the Thailand companies and they have better services, newer and bigger aircrafts. With low-cost airlines, prepare some extra cash for the overweight luggage as most of them only allow one carry-on within 7kg.
If you are still concerned about the safety of traveling in Myanmar, please talk to us and let's see how we can help.
At Gatsby we believe that every trip to Myanmar means different. Why don't you kick start today and drop us an email?
Start Planning Your Trip to Myanmar
Contact an expert in Myanmar that will support you 1-1 from the initial chat, itinerary design, and even on the trip.