Essentials for Family Trip Planning ...
Getting your visa online, eVisa (actually it's a visa on arrival pre-approval) can be applied online, which is used for getting your passport stamped upon arrival. You must retain the e-visa print outs and stamped parts from customs throughout your trip.
Searching for airfare deals? Take the low-cost airline AirAsia from Bangkok to Yangon or Mandalay, multiple departures a day at great prices. Then you can pick-up a deal to Bangkok having a nice or two in a resort hotel with a pool to recover from jetlag on the way in.
Big rooms, international breakfast, joining rooms (if possible) and a swimming pool (because it can be very hot) these are the three most important things we've considered when recommending a hotel.
Myanmar is not just about temples, scoop out some family-friendly activities with our insider recommendations. Read on...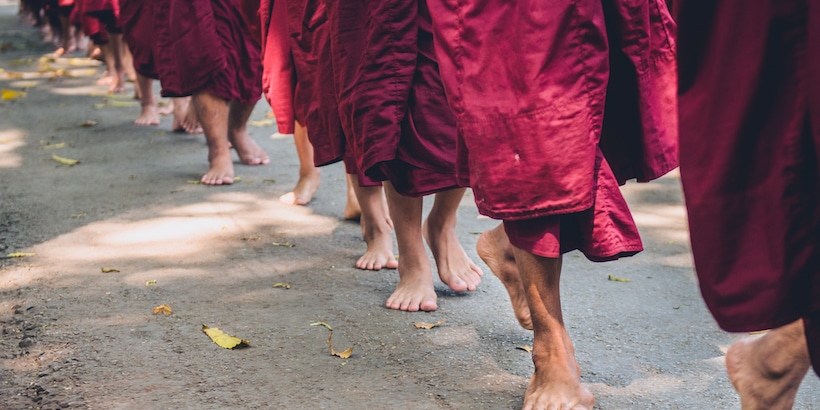 We gather our data from our previous guests, along with reviews and posts on various travel forums. Of course, different strokes for different folks, you might have something else on mind. Take this list as a recommendation and start from it.

So you've decided to make the next family vacation to Myanmar. But when? Should you plan and arrange all the activities and travel on your own or choose a private tour designed exclusively for your family? Here are the pros and cons of solo vs an agency...
| Decision | Pros | Cons |
| --- | --- | --- |
| Christmas holiday | Great weather and landscape, temperature at 26˚C to 30˚C / 78.8˚F to ˚F | Big crowds and higher cost, hotels sold out faster than usual |
| School's summer holiday (June to September) | Verdant scenery, less tourists and great prices | Rains a lot and temperature up to 38˚C / 100.4˚F |
| Travel Independently | Planning is part of the fun and everybody can pitch in with ideas | Time-consuming and not necessarily less economic |
| Private Tour | Time-saving, designed only based on your interests and budget, local resources with a one-stop solution, all aspects are arranged and assisted with, including domestic flight cancelations, changes, transfers etc... | Experiences much dependent on the agent's creditability, the choice of guide. |
Umm sounds like quite a pickle? Don't worry! Scroll down and you will find more information to help you make up your mind.
Myanmar is a large country located in the southeastern part of Asia, connected with India, China, Laos and Thailand. Always fly into Myanmar, the best means for families. Before booking your flights, settle down on the visa, which is a simple procedure online: eVisa for Myanmar. For more information, refer to our article How to Get Your Myanmar Visa.
Flights of Recommendation
No direct flights between Myanmar and western countries, Bangkok, Singapore and Hong Kong are the most accessible gateways at pretty reasonable prices. Yangon and Mandalay have regular services between these cities, including some flights between Chiang Mai and Mandalay, too.
No matter where you are flying from, we'd suggest an onward flight to Myanmar connected on the same day with your international flight and mid-afternoon arrival is better than late night. In that way, you wouldn't have to stay one extra night in the transit city and have enough time to adjust to Myanmar.
Itinerary
Flight Information
Price for Reference
Bangkok - Yangon
Nok Air DD4234@1035 - 1120 / 1h15min
Bangkok Airways PG707@1345 - 1440 / 1h25min
USD100 to USD150
Bangkok - Mandalay
Air Asia FD244@1110 - 1225 / 1h45min
Bangkok Airways PG709@1215 - 1340 / 1h55min
USD120 to USD280
Singapore - Yangon
Myanmar Airways International 8M232@1345 - 1515 / 3h
USD80 to USD230
Singapore - Mandalay
(* Only on Thursdays and Saturdays)
Singapore Airlines SQ5010@1015 - 1215 / 3h30min
USD400
Hong Kong - Yangon
Myanmar National Airlines UB8028@1245 - 1415 / 3h
USD250
Be noted that some low-budget airlines (Air Asia and Nok air in this table for example) don't usually include check-in luggage fee in the airfares. While seats on the low-budget airlines might be limited space, still, it's just a short distant flight at a pretty nice price.
What you are longing to see in Myanmar? A staggering spread of pagodas on Bagan's plain? Fishermen tilting on the edge of the boat in Inle Lake?
Besides regular sightseeing, we have some special ideas for you:
Yangon: Meet a palm reader near the Sule Pagoda, pouring water at the Buddha statue to get blessed at Shwedagon Pagoda, explore the snack streets near Mabandoola Park or Little India and Chinatown at night.
Bagan: Visit a local workshop and learn to make your own lacquer ware with a local master near Nyaung U, try out Longyi at Nyuang U Market and visit a primary school nearby, observe the manufacturing process of Thanaka (a facial powder made of ground bark), horse-cart ride or e-bike ride among the pagodas, chat with a local family over some Burmese tea, boat trip at sunset and visit Bagan Archaeological Zone at night.
Mandalay: Chat with novices at the top of Mandalay Hill, help out dispatching food to monks at Mahagandayon Pagoda during lunchtime, learn about the making of golden leaves that are used to layer up the Buddha statues, watch Mandalay Marionette.
Inle Lake: Cycling around the nearby mountainous areas, hiking to Kalaw, visit the Green Hill Elephant Camp that is devoted to elephants' welfare, learn about lotus-stem weaving at a Karon family, visit a boat building workshop and learn to make Shan paper, visit an organic garden and learn about all kinds of vegetables.
All these activities are fairly flexible and can easily be woven into itinerary at any length. Take some time to chill out while your kids are having a ball, which is made possible by hotels providing babysitting services or a kiddie playground. Find our recommended family-friendly hotels in Myanmar.
Get better inspired by our first-hand experiences and you can find more information here:
Do feel free to talk to our team anytime you need help for this family adventure to Myanmar. We have great ideas in stock for you.
Start Planning Your Trip to Myanmar
Contact an expert in Myanmar that will support you 1-1 from the initial chat, itinerary design, and even on the trip.