Excellent travel plans for travelers in general and photography fans
Most trips to Myanmar run around 10 days or less. That's fine for people with limited time and here are some of our suggestions of making your stay worthy. 
Itinerary Considerations
Entry and departure flights can be found between Mandalay, Yangon, and Bangkok for international travelers. Prices are pretty friendly.

 

Travel cost floats dramatically over time so make sure you book everything at least one month ahead if you are traveling during November to March.

 

Don't bite off more than you can chew. Not too many destinations. Taking it slow is indeed worthwhile.

 

No matter you are going independently or using private services, it's always better to consult with a local agent for anything you need.

 
Recommended Myanmar Itineraries
We have designed two classic itineraries that could fulfill most travelers' fantasy about Myanmar. They are not fixed cookie cutter and shall be taken as inspiration for your own trip planning.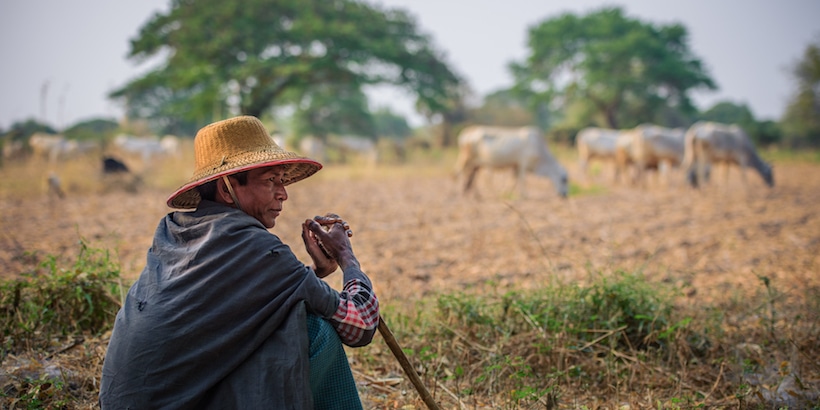 Itinerary-01: Classic Myanmar in 10 Days
Day-01 Yangon arrival
Arrival and transfer to hotel. Free time to adjust yourself from the flights.
Day-02 Yangon City Highlights
Full-day guided sightseeing includes a ride on Yangon's circular train. Local market visit followed by a buffet lunch at Shangri-La Sulle and then visit Sule Pagoda. Afternoon saunter along the colonial district and enjoy afternoon high tea at the Strand Hotel. Sunset viewing of Shwedagon Pagoda.
Day-03 Yangon to Bagan by air
Early morning flight to Bagan. Sunset viewing at a secret pagoda.
Day-04 to 05 Bagan Highlights
Early-morning hot air balloon flight watching. Bagan's exploration to some most famous pagodas and some hidden gems.
Day-06 Bagan to Mandalay by air
Early morning flight to Mandalay. Transfer to Mahagandayon Pagoda during its lunchtime that is famous for the silent dining of thousands of monks and novices. Afternoon visit Amarapura and sunset boat ride near the U Bein Bridge.
Day-07 Mandalay to Inle Lake by air
Take the early-morning flight to Inle Lake. Lunch at an organic restaurant and afternoon boat ride on the lake.
Day-08 to 09 Inle Lake at leisure
Enjoy your leisure time in Inle Lake.
Day-10 Inle Lake to Yangon by air and Yangon departure
The earliest flight back to Yangon will arrive before 0900am and you may connect with your international departure flight.
For more details, please refer to our page: A Taste of Myanmar: Classic Myanmar Tour
Itinerary-02: Myanmar Photography Tour in 15 Days
Day-01 Mandalay arrival
Flying into Mandalay via Bangkok or Chiang Mai. Transfer to hotel and free at leisure.
Day-02 Mandalay photography
Today's photography spots include Mahamuni Pagoda with the early-morning ritual, lunchtime at Mahagandayon Pagoda and sunset viewing at the top of Mandalay Hill.
Day-03 Ancient capitals near Mandalay
Venture to Mingun and photography at Hsinbyunme Pagoda with novices modeling. Observe monks' life at Bagarya Monastery in Inwa. Transfer to Amarapura for a sunset boat ride at U Bein Bridge.
Day-04 Mandalay to Bagan by air and night visit at Bagan's temples
Fly to Bagan and free time after check-in. In the late afternoon, transfer to the pier for a boat ride on the Irrawaddy River to see the pagodas at sunset. Venture into the pagoda complex after dark.
Day-05 to 07 Bagan photography
You will have 3 whole days taking great photos in Bagan. We will arrange locals to model for you.
Day-08 Bagan to Inle Lake by air
Early morning flight gets you to Inle Lake. Free time at leisure before a sunset photography of the local fishermen.
Day-09 Indein Pagodas in Inle Lake
Take a boat trip to the forest of pagodas in Indein in the morning. Free time at leisure.
Day-10 to 12 Inle Lake photography
Photography opportunities lie around Inle Lake and you have 3 whole days to discover them through your lens.
Day-13 Inle Lake to Yangon by air
Arrive in Yangon by an early flight. Afternoon walk around the colonial district, good for street photography. After an English high tea at the Strand Hotel, you will set up tripod at Shwedagon Pagoda for sunset photos.
Day-14 Yangon life
Blend in with the locals and take some interesting shots on Yangon's circular train and a local market. The rest of today is free at your leisure and we think you will like to do more street photography and your tour guide will be happy to accompany you.
Day-15 Yangon departure
Fly out of Myanmar.
For more details, please refer to our page: Myanmar Enchantment: Myanmar Photography Tour
Accommodations in Myanmar might not make up to the prices, especially during the peak season. Most of the hotels age over 20 years and room footage is just ample enough for 2 adults. More international brands are coming in and they might do better in services and facilities.
Besides the biggest headache during the wet season (June to October) being rainstorms and strong winds, the weather is actually lovely for early-morning and sunset photos. Less tourists, too.
Domestic flights inside Myanmar are operated by small-scale aircrafts, which might not be as steady or comfortable as the big ones. Good thing is that the flight time is always within one hour and way better than long-distance coaches.
These two itineraries work well year-round, allowing you time to explore and chill. Plant your own ideas into this trip and make it unique, kick start with an email.
Start Planning Your Trip to Myanmar
Contact an expert in Myanmar that will support you 1-1 from the initial chat, itinerary design, and even on the trip.